Whisky is brewing at Manhattan Bar!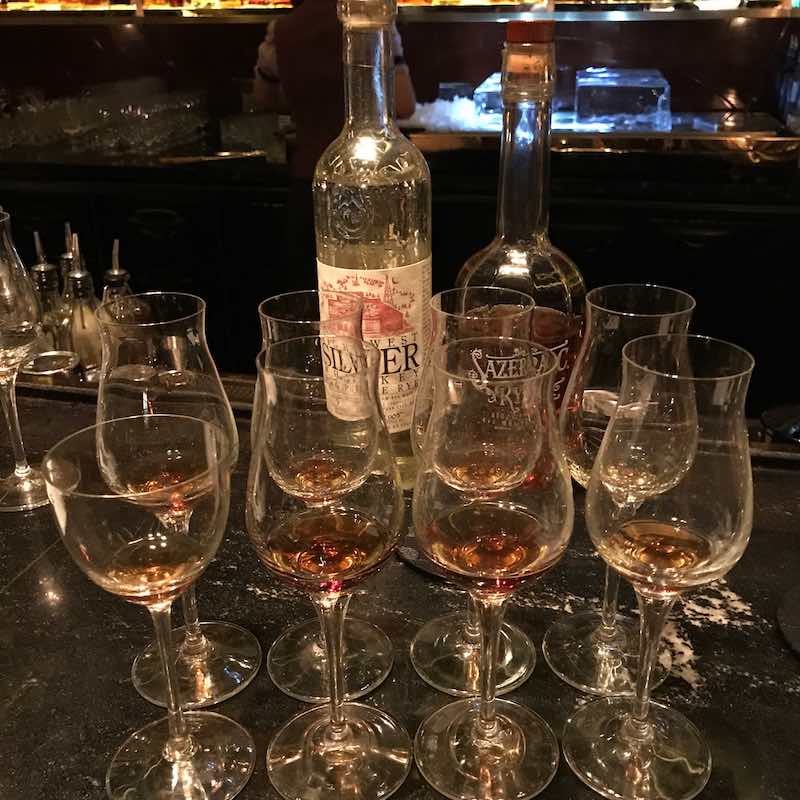 We are back with Edition 3 of What's brewing at Manhattan Bar and we are sure that most of you are excited to know how the whisky has evolved. After sharing our updates for the past two weeks, we are now ready to share Version 3!
Sazerac Rye Whisky
Before we move on to the tasting notes and changes on version 3, let's recap the previous posts. When the experiment first started, we tried the Sazerac rye whisky as it is and after it was aged in the barrel for six days and we compared the difference in their characteristics. Then last week, we updated the changes in the whisky after 13 days in the barrel. Today, we are bringing you version no. 3. How has the whisky change after 19 days?
The whisky after 19 days
After ageing the whisky in the barrel for almost three weeks now, the whisky has changed its characteristics again. The cane sugar, floral and herbaceous notes come back to the whisky. It is now richer and more elegant as compared to version 2 at 13 days. The palate is fuller in flavours, with cinnamon cough syrup with sherry. It almost tastes like a sherry rye whisky now. Spice tingle at the corner of the mouth to complement the sweet and herbaceous notes perfectly. The finish is also fairly long now with sweet cinnamon forming the aftertaste.
Conclusion
The main difference between version 3 and version 2 is the richer, more intense and elegant flavours found in the whisky. Now it tastes like whisky again with its slightly more complex profile and the reasonably long finish.
http://www.whiskygeeks.sg/wp-content/uploads/2017/10/Teaser_Manhatten_small.jpg
800
800
Zerlina Zhuang
http://www.whiskygeeks.sg/wp-content/uploads/2017/07/logo_WhiskyGeeks-300x138.png
Zerlina Zhuang
2017-10-24 22:52:35
2017-10-24 22:52:35
Whisky is brewing at Manhattan Bar!