Early October 2020 saw the launch of Singapore Distillery's Gin range and Whiskygeeks sat down with head distiller Ashwin for a chat about the distillery, the gin and future plans!
It's a bold and risky move for a launch amidst the COVID phase 2 in Singapore. That said, I am glad there are more players in the local spirits scene in Singapore! I mean, I know this is Whiskygeeks; but hey, a malternative once in a while is great. Bruichladdich started making gin for a reason too! 😉
The Six
It was astonishing to see a full range of 6 gins launched in one sitting. And much like popular Kpop groups, there is something for everyone! Off to the gins!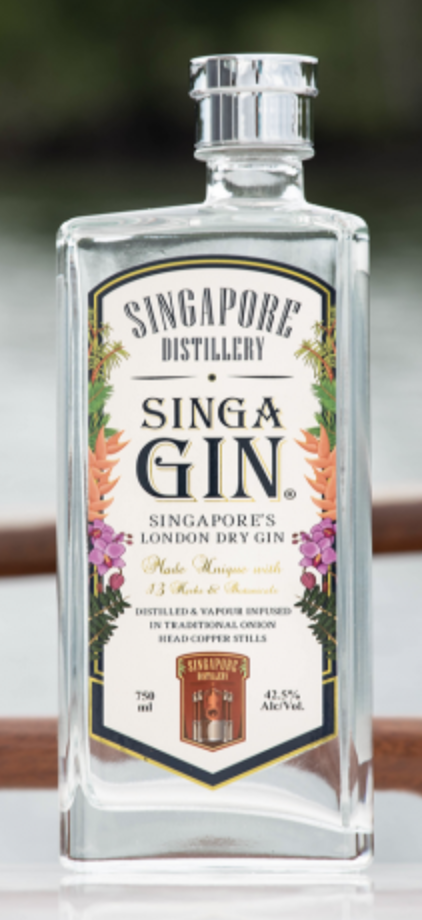 Singa Gin
The flagship, Singa Gin is a London Dry style gin. And right there, I see the visible confusion on some of your faces. A Singaporean London Dry Gin? Is that distilled in London or Singapore?
The full legal definition can be found here at Annex I, Category 22. But the crux or TLDR of it is that it is a style of gin, not restricted by location.
The Sing Gin comprises of 13 botanicals, which includes Grains of Paradise from Africa, Malaysian Sarawak Pepper and Ceylon Cinnamon from Sri Lanka!
Personally, I found it of a medium Juniper strength, earthy, sweet, with a mild but noticeable note of Angelica root and an overall balanced flavour when drunk neat!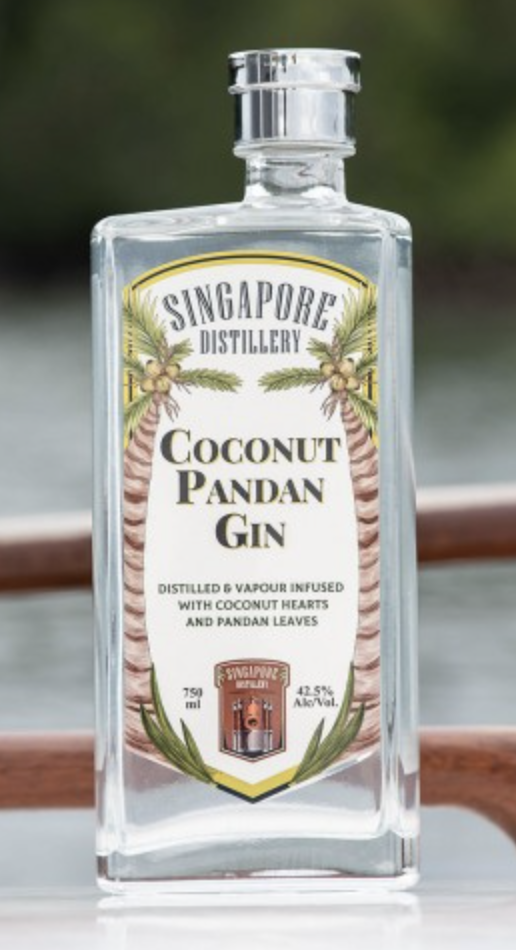 Coconut Pandan Gin
This fun yet amazing Coconut Pandan Gin would excite any South-East Asian Gin drinker! The Pandan and Coconut flesh vapour infused, along with background botanicals of orange and other spices.
Not gonna lie, the smell took me by surprise. It smells like coconut cream or milk that is thiccc (with 3 Cs), but I was staring into a colourless liquid!
The palate was where the Pandan flavour took the spotlight, but in the finish, the coconut cuts in again for one more encore.
Although it might be a bit sacrilegious, I mixed this gin with two other gins, Stolen Roses and Lime Garden. The result was absolutely divine!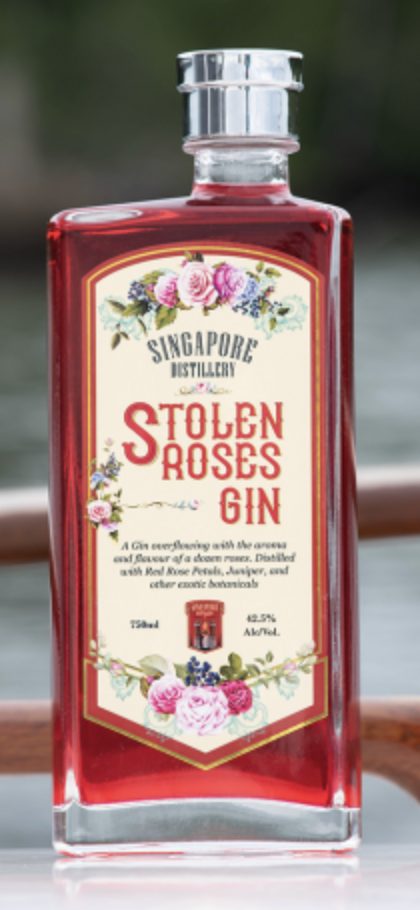 Stolen Roses Gin
A gin, red as roses. But still at 42.5%! This expression is sweetened in the Old Tom style of gin. And before you ask yourself that question, no, it is superior to any rose syrup or rose liqueur. Fight me. There's more depth to the rose flavours in this gin, with hints of juniper and citrus zest in the background. It would make a killer Valentine's Day G&T or a Martini!
Mixed in with the Coconut Pandan Gin, it became a lovely Bundung concoction. Luckily, Head Distiller Ashwin did not take offence to this.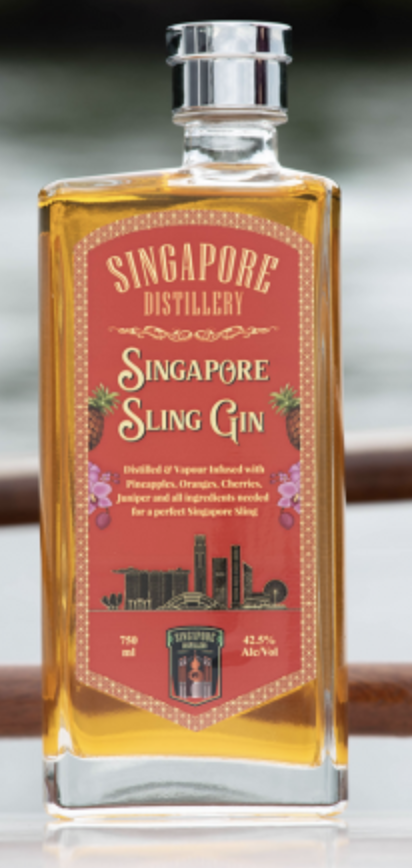 Singapore Sling Gin
This is not based on popular Singapore Sling with a bajillion ingredients, but it was inspired by the Straits Sling, the alleged predecessor of the Singapore Sling as we know today. Records show a Straits Sling recipe that predates the supposed invention of the Singapore Sling, which comprises of gin, cherry brandy, Bénédictine D.O.M., lime and some bitters.
To achieve those flavours, cherries, angelica root, and limes serve to represent the cocktail's ingredients, alongside some pineapples and oranges to give the gin more vibrancy.
This gin is pretty stunning when drunk neat, would probably do wonders in a Negroni or a Martini!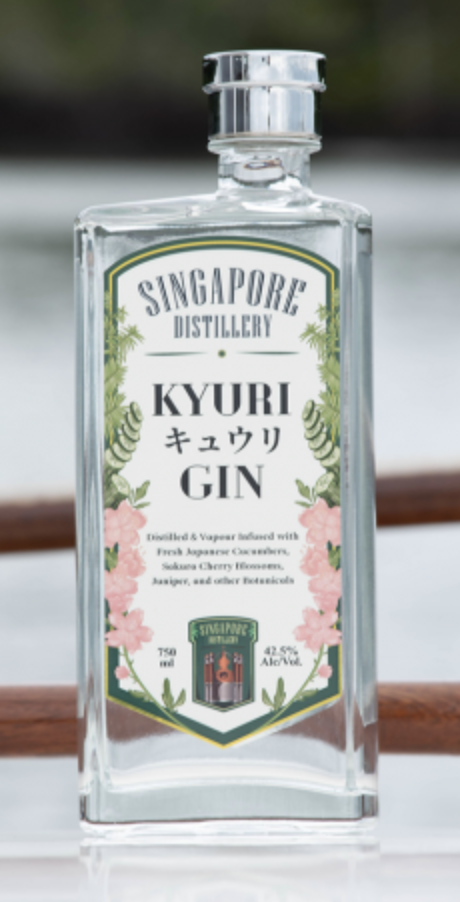 Kyuri (きゅうり) Gin
きゅうり or Kyuri is Japanese for cucumber! In this gin, Japanese cucumbers are left to macerate or soak in Neutral Grain Spirit NGS) for a full day before distilling. In addition, more cucumbers and sakura flowers are placed in gin baskets for vapour infusion.
Kyuri gin is pretty much Hendrick's Japanese cousin, and I found it very refreshing and floral, along with hints of lemon zesty and juniper earthiness. This would definitely make a lovely summer G&T!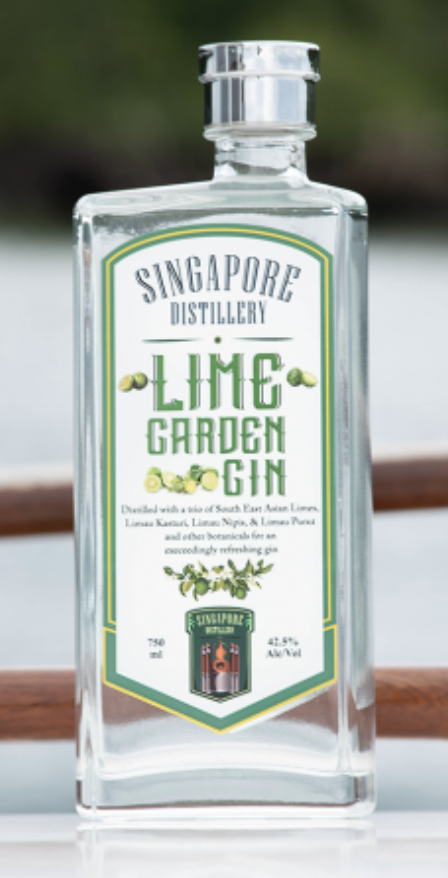 Lime Garden Gin
The name of this gin is perfect – distilled with 3 different varieties of South-East Asian limes: Calamansi, Key Limes, and Kaffir Lime. The limes are placed in the distillation stills and the vapour baskets to double down on their flavour and to extract their essential oils.
I was especially impressed by the distinct almost Lavender-like floral notes from the Kaffir lime. Might I add, (before I get punched by Gin connoisseurs), that the addition of the Coconut Pandan gin results in something reminiscent of Thai cuisine. You gotta try it to know it!
The technical titbits
The alcohol from gin usually comes from commercial available neutral grain spirit (NGS). Ashwin uses NGS from France, as he believes that to be the softest and best for his gins!
42 and a half?
The keen-eyed amongst you might have noticed that all their gins are bottled at 42.5%. Now, why is that?
Head Distiller Ashwin determined that this abv helps the gin maximise flavour and accessibility. More a slightly higher abv generally means a higher propensity to hold more flavour. But then again, nobody would be in the mood for high strength spirits all the time. With these two factors playing tug of war, Ashwin found the sweet spot that is high enough to capture the botanicals and yet soft enough abv for most drinkers to access the gin's plethora of flavours.
The Stills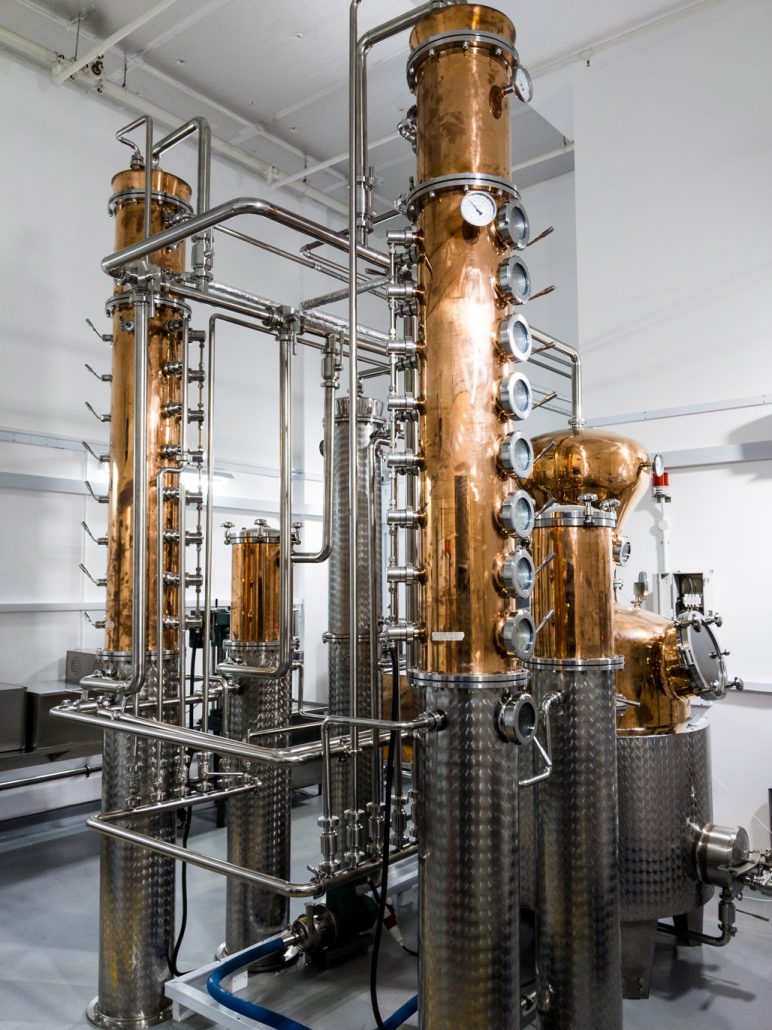 When I first saw a photo of the distillery set up, I thought it was crazy! According to Ashwin, that picture shows ONE set up. The NGS and botanicals go in the Pot Still through a gin basket, and 2 column stills, then another gin basket before reaching the condenser.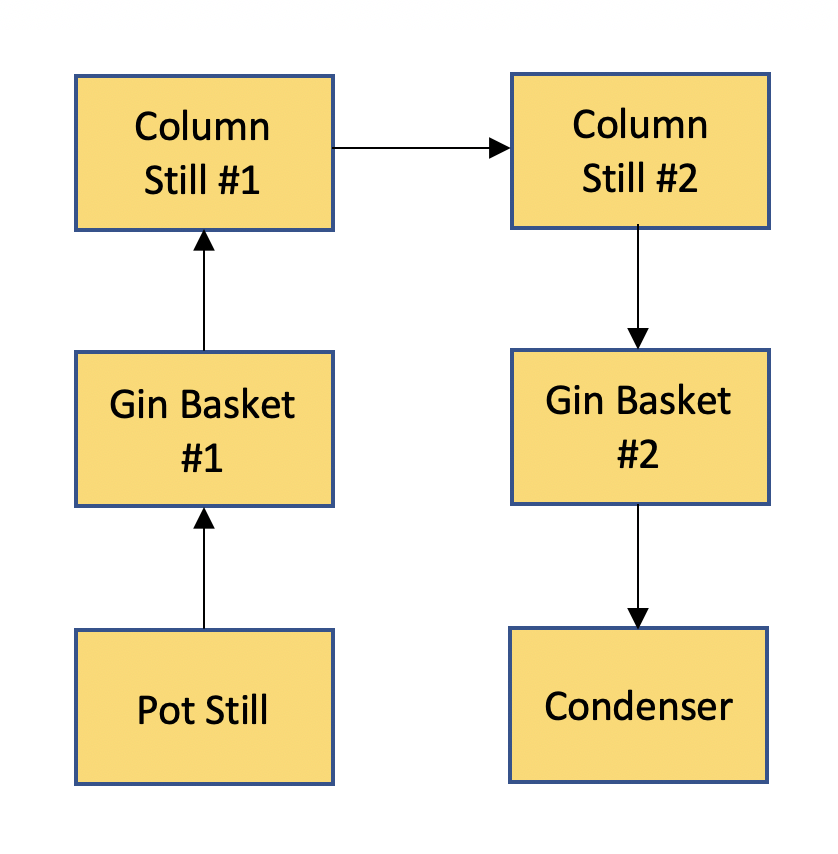 Chill filtration at Singapore Distillery
Singapore Distillery does not chill filter their gins, and yet the gins do not go cloudy in the bottle. How did they do it? According to Ashwin, by controlling the various aspects of distillation, he is able to adjust the distillate such that it maximizes flavour and yet doesn't cause noticeable clouding when diluted!
What's the difference you might ask? It's that the gin still retains flavour components that wouldn't cause cloudiness but would have been taken away by chill-filtration!
I can tell you as a Chemical Engineering degree holder that this is a painstakingly tedious feat! Kudos to Ashwin for his skill, patience and persistence
Future Plans
Ashwin plans to try his hand at vodka next, and a navy strength version of one of the gins we have talked about 😉 I am absolutely excited to taste what this distillery does next!
Many thanks to Singapore Distillery and Ah Sam Cold Drink Stall for organising the industry launch and special thanks to Head Distiller Ashwin for sitting down with us to talk about his vision and All bottle photo credits go to Singapore Distillery.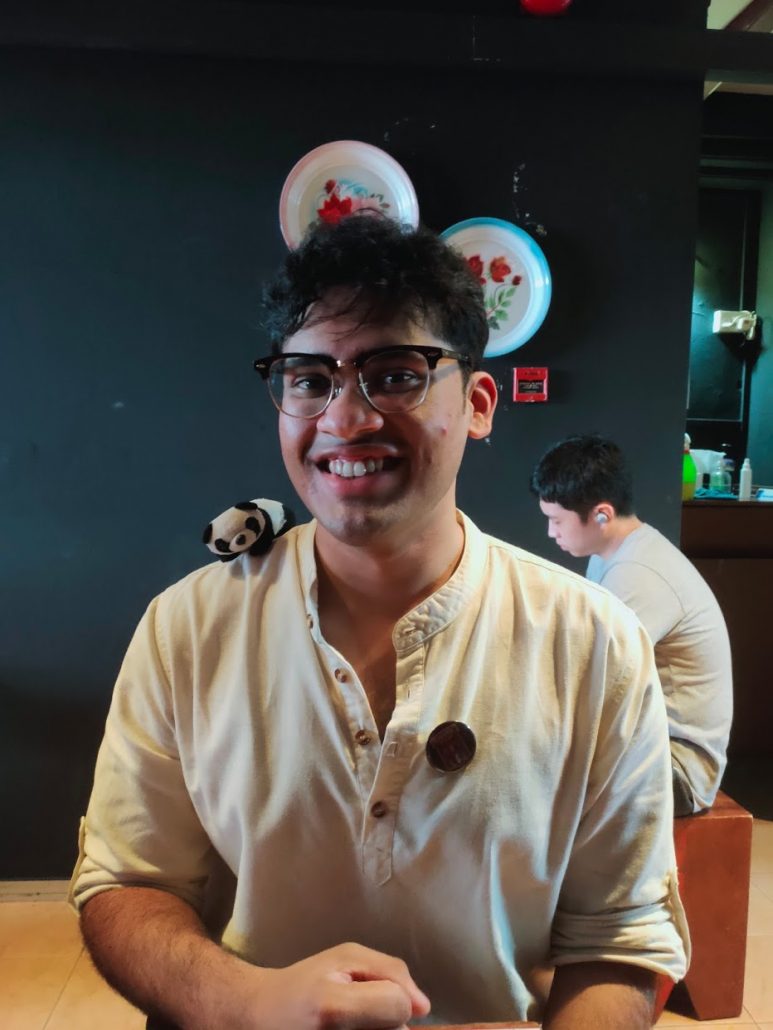 http://www.whiskygeeks.sg/wp-content/uploads/2020/10/Screenshot-2020-10-11-at-1.30.51-PM-e1602394301849.png
762
1801
Hong Fu Teo
http://www.whiskygeeks.sg/wp-content/uploads/2017/07/logo_WhiskyGeeks-300x138.png
Hong Fu Teo
2020-10-11 15:49:27
2020-10-11 16:01:46
Singapore Distillery Gin Launch!