Whisky Review #18 – The Macallan 1824 Master Series – Rare Cask Black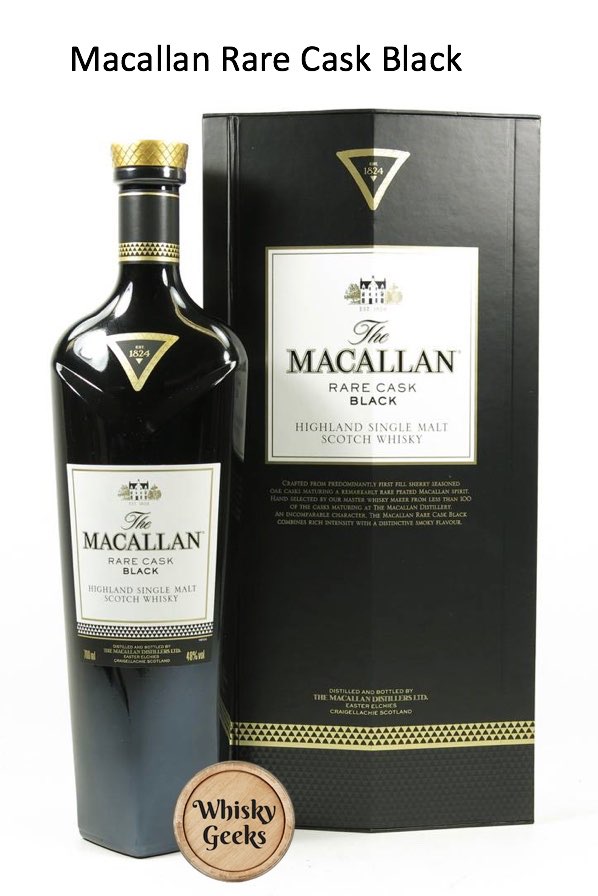 The Macallan Rare Cask is a recent addition in the Macallan 1824 Master Series. Unlike all other Macallan branded whiskies today, this is actually smoky! This is the final product of the marriage of less than 100 casks maturing at The Macallan distillery. The Master Whisky Maker kept these casks hidden in the dark warehouse until he decides that they are fit to be released.
Smoky Macallan is rare by itself, coupled by the fact that the casks that make up this special expression will not be reused, the label 'Rare Cask' is certainly very apt!
Tasting Notes:
Colour: Autumnal Leaves
ABV: 43%
Nose: An strong, intense smell of peat smoke gushes out of the dram. This is followed by the combination of the sweetness of dried fruits, dates and raisins, and the spicy ending of nutmeg and ginger. (15 points)
Palate: A dry smoky flavour immediately engulfs the palate, with the less intense sweetness of dried fruits. The oaky flavour takes over with taste of nutmeg and cloves. (14 points)
Body: A balanced body of smoke, sweetness of dried fruits and spices. Reasonably complex, considering this is a special make. (28 points)
Finish: The finish is medium long with woody smoke, and lingering sweetness of dried fruits. (13 points)
Total Grade: 70 points
Comments:
Geek Choc: "Definitely not as smoky as those from Islay. This is a well-crafted, special whisky from The Macallan, but the price does put me off. S$622.30 from DFS! Definitely can get a much better whisky at this price. Of course, if you are a hardcore Macallan fan, this is not to be missed."
Like what you have just read?
http://www.whiskygeeks.sg/wp-content/uploads/2017/08/FInal_Macallan_Rare_Cask_Black-small.jpg
896
598
Zerlina Zhuang
http://www.whiskygeeks.sg/wp-content/uploads/2017/07/logo_WhiskyGeeks-300x138.png
Zerlina Zhuang
2017-08-09 12:41:23
2017-08-19 22:32:35
Whisky Review #18 – The Macallan 1824 Master Series – Rare Cask Black