The Single Cask Masterclass 12 August 2017

Whiskygeeks was invited by our friends – The Single Cask (TSC) for a masterclass that they held on 12 Aug 2017 at their bar located at Chijmes. TSC were introducing 5 new bottlings that they had completed early in January this year. The interesting thing about this masterclass is the fact that not all of them are whiskies as we know them. Some of them are spirits from another world. Nonetheless, all of them are limited edition and each bottle has its own number. Once these bottles are sold, there will be no more.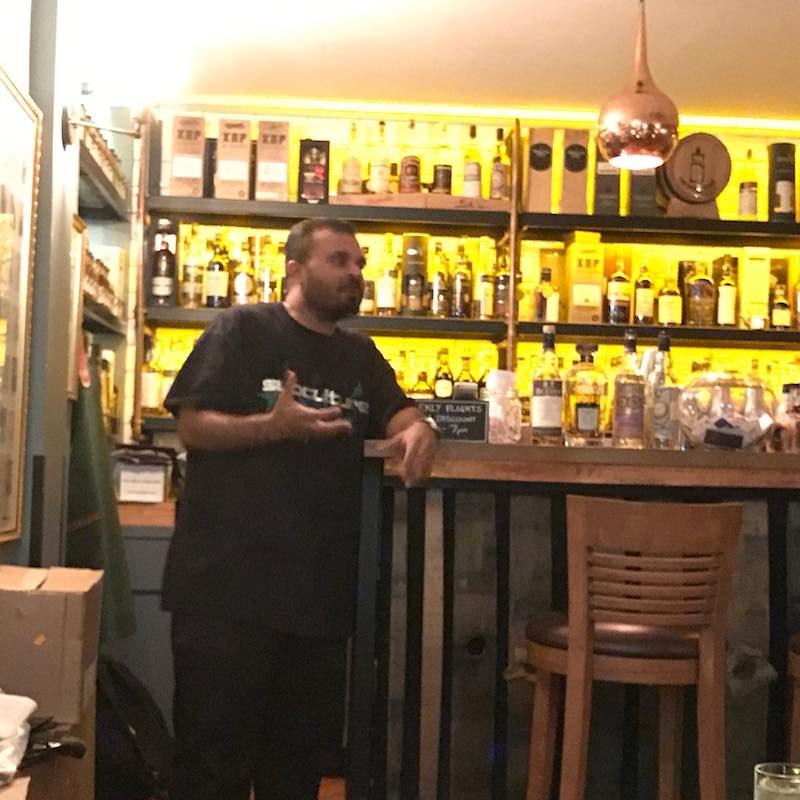 This is the guy behind TSC Masterclass yesterday. Brendan has been a friend of the whiskygeeks and he is one knowledgeable whisky geek himself! His role in TSC is varied but we can be sure that he is one great guy to talk whisky!
Now, let's get on with the Masterclass!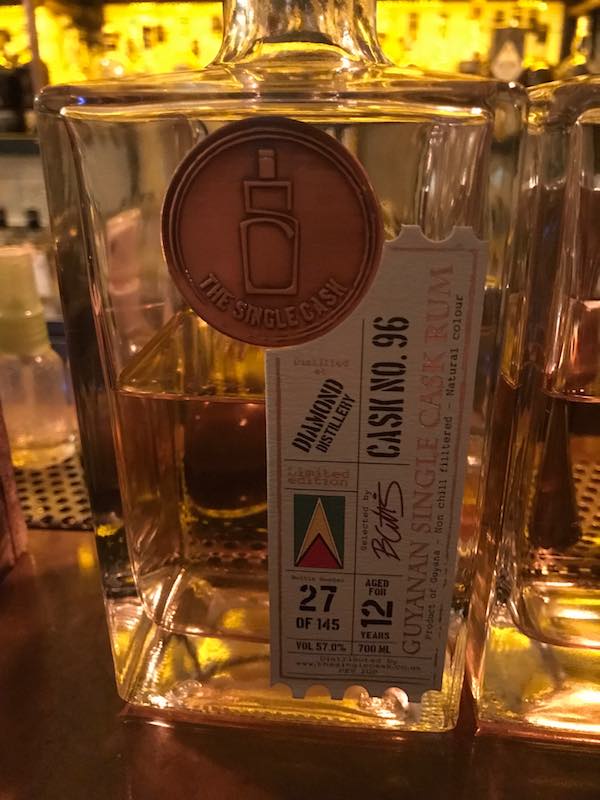 First up was the Diamond Rum 12 Years Old. As its name suggested, this is a rum from the Diamond Distillery in America and TSC bought the cask for bottling under their own independent brand. A sweety acidic drink, the rum is probably an acquired taste. However, the geeks found it reasonably pleasant. A "can try" spirit if you are interested to explore rum.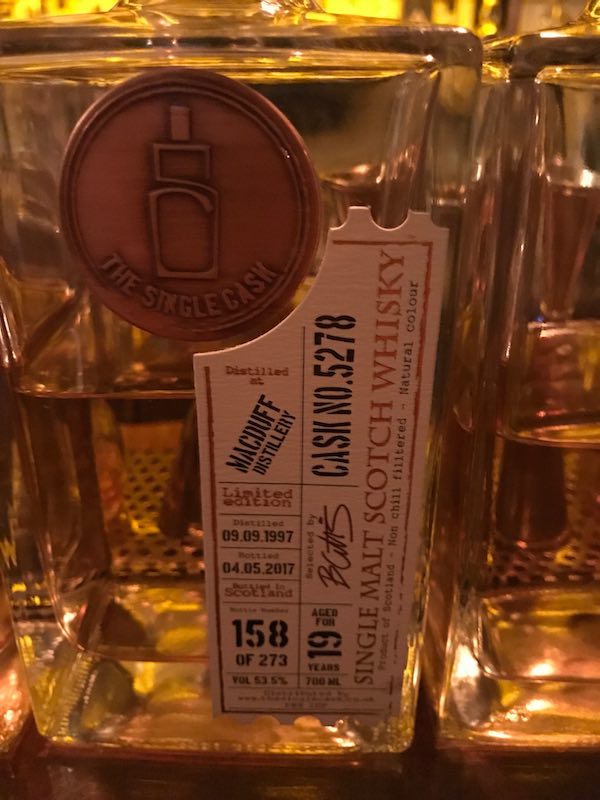 Next up, we have the Macduff 19 years old. This whisky comes from a long history in Speyside. Distilled in 1997 and matured in bourbon cask, this whisky has a good character and a great finish. Macduff has been known as an unfashionable distillery but the geeks found that they packed a damn good whisky! This is a whisky that should be drank by everyone in our opinions!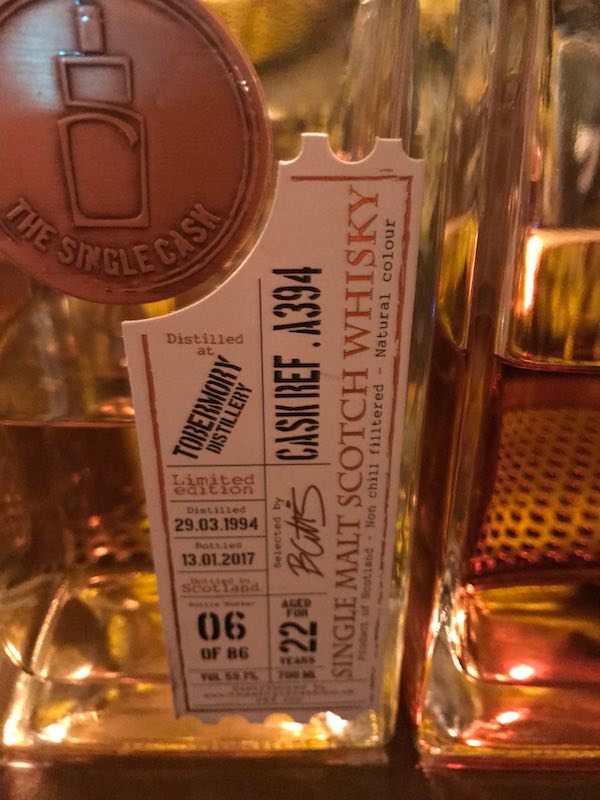 The next one is Tobermory 22 Years Old. Found on the Scottish Island of Mor, this is quite a fierce whisky with all its spices. Tobermory is from an ex-sherry butt, but you will never think this is so if you look at its light golden colour. The speciality of this whisky is the fact that it is a second-fill whisky cask! The ex-sherry cask was recharred and filled with a white sherry before the new-make spirit of Tobermory was poured into the cask for maturation. That is the reason for its light colour and strong flavours.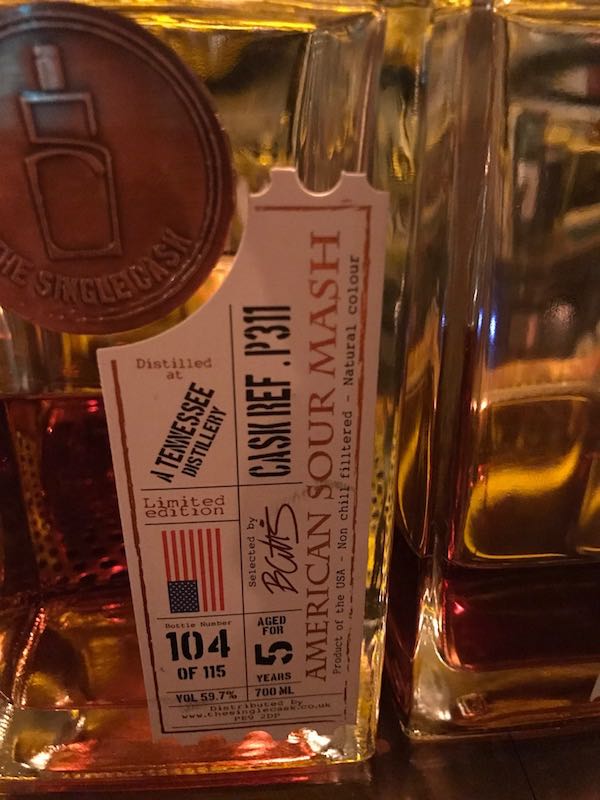 This is the American Sour Mash 5 Years Old. It is a Tennessee whisky that is matured only for 5 years, but it looks like it has been sitting inside a cask for a much longer time. The sour mash is made by mixing some left-over wort from a previous fermentation with a new batch of barley and yeast, creating the "sourish" taste to the new make. It is extremely sweet and definitely an acquired taste.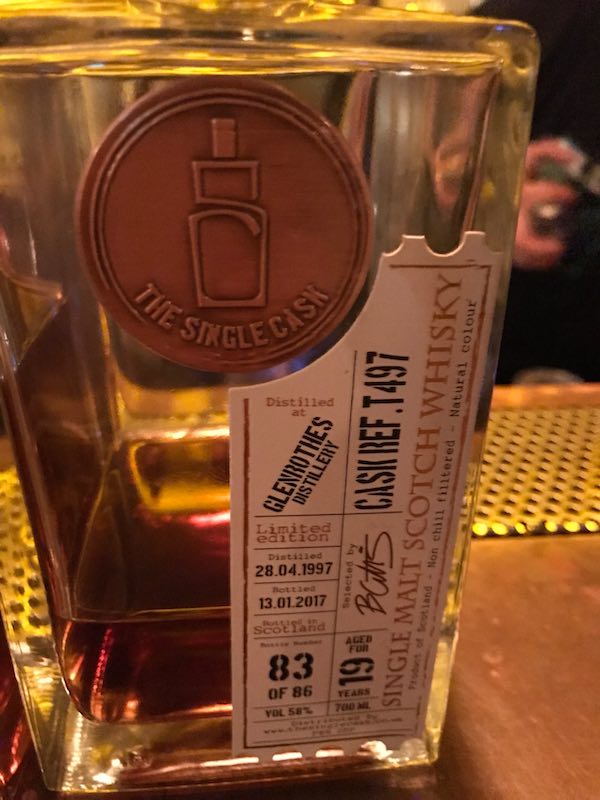 The last bottle is the Glenrothes 19 Years Old. Completely dark red in colour, this is the king of the batch of spirits tasted in the Masterclass. Before you decide to buy a bottle, let us disappoint you by letting you know that this bottle is not for sale, but will be kept at the bar for the enjoyment for everyone who wants a taste of this exquisite whisky. Distilled in 1997, it is another Speyside whisky. This expression only has 86 bottles that was made out of 60 litres of one particular sherry butt released by the Glenrothes back in late 2016. It is also the darkest whisky that was ever bottled in TSC.
We will be talking more about the individual whiskies mentioned here in separate tasting notes, so stay tuned for more!
Like what you have just read?
http://www.whiskygeeks.sg/wp-content/uploads/2017/08/The-5-bottles-of-TSC-Masterclass-small.jpg
302
800
Zerlina Zhuang
http://www.whiskygeeks.sg/wp-content/uploads/2017/07/logo_WhiskyGeeks-300x138.png
Zerlina Zhuang
2017-08-13 12:16:15
2017-08-14 20:00:26
The Single Cask Masterclass 12 August 2017