Visiting Barbershop at The ArtHouse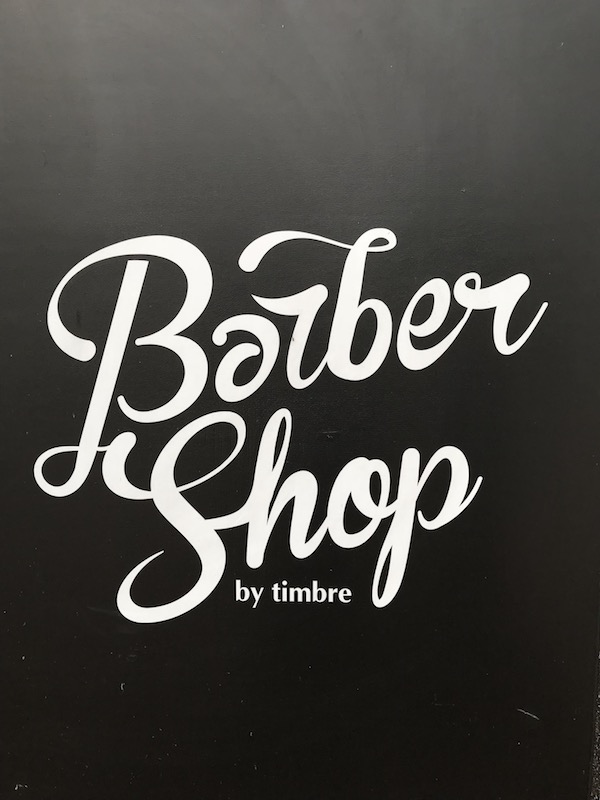 We visited Barbershop and its awesome manager, Fab Arm on an idle Thursday night after the Trump-Kim summit. We were looking for a beautiful place to chill and enjoy some live music, so, we thought – Timbre or Barbershop. Since Barbershop generally serves what we need for the night (read: whisky), we decided to head over for pizza and whisky.
It was quiet when we reached around 7-ish in the evening. Two groups of working executives occupied a couple of tables. Choc and I took the corner high table (because we like secluded spots that remind us of Sentosa the area). We took a look at their menu, and we were astounded! Not only were the prices reasonable, but the range of whiskies also expanded tremendously! Wow, we were pleasantly surprised as Fab was still working on his list the last time we came.
Before we ordered, Fab came along to say hi! We haven't seen him for a while now, so it was a great moment to meet again and catch up finally. It was indeed Fab's hard work that contributed to that massive and impressive list of whiskies on offer at Barbershop! We were excited to wet our lips after learning that Fab curated more whiskies from what we understood from before!
Dinner was served
I was a fan of Timbre and its food, so I know exactly what we need to order. A half and half pizza to share between both of us. It was a little greedy because the pizza could feed at least three persons, but we were hungry that night. A roasted duck combined with a Yakiniku Chicken sounded like a perfect fit for two hungry and greedy persons!
Fab came along with his whiskies and rum, of course. First up, we tried a wee bit of the Speymalt Macallan 1998 (19 years). It tasted almost identical to the official bottling of the old Macallan 18 years old. The only exception is that the Speymalt is slightly more spicer than the official Macallan 18 of old. Next up, we had a wee taste of an interesting rum. Bottled by The Whisky Agency & La Maison du Whisky, it hails from Sancti Spiritus Distillery in Cuba. Exotic as it is, this rum is approachable and frisky. There was also a Linkwood 15 years old Sherry Cask by Gordon & MacPhail, but we find it too light for our liking.
We ended up with the Speymalt and the Sancti Spiritus rum as a pairing to our duck and chicken pizza. Haha…it was an innovative experience, but I thought the Yakiniku Chicken went very well with the Macallan.
Speymalt Macallan 1998
I tried this Speymalt Macallan 1998 previously at WhiskyLive 2017 and found it to be less than desirable. Perhaps the previous bottle was aired too much, or maybe I was just not sober enough to detect the notes. However, trying this again a second time gives me a different perspective. The nose is full of dark fruits, dark chocolate, raisins and bits of oakiness. Pretty much like an old bottle of the Macallan 18 years old. The palate is dark chocolate, raisins, sultanas, woodiness and under it all, a dark fruitiness that balances the entire taste. The finish is long, with raisins and dark fruits lingering all the way.
I like Macallan in the past and love the complexity that the old bottlings offered. The modern batch appears to lack something, and I thought that it requires the love that used to go into every bottle. Perhaps I am wrong, but that's how I feel. Therefore, I was glad to find this Speymalt Macallan. It was like an old love, reignited.
The Whisky Agency x La Maison du Whisky (Sancti Spiritus) Aged Rum 18 Years old
Sancti Spiritus Rum is the first rum that I drank which does not turn me off immediately with its overpowering sweetness of caramel and toffee. Interestingly, the rum is full of its original character – sugar cane. The nose is full of subtle sugar cane sweetness, and a hint of strong spirit underneath the sweetness. Bottled at more than 60% abv, it is hardly surprising that the spirit within is flexing its muscles. The palate is biting, but the sugar cane sweetness covers it almost immediately. The taste mellows as I left it on my tongue. The sugar cane sweetness develops into a robust minty note as the spirit disappears, almost as if you have just eaten a mint drop. The finish gets oaky as the cask begins to talk but nothing overpowering. The mintiness lingers all the way to the end of the medium to long finish.
More whisky? Of course!
After all the "hard work", we deserved yet another dram, don't we? Once again, Fab showed his perfect hospitality with more wee tastes of another two different whiskies. First up is an Auchentoshan from Signatory Vintage. It is worthy to speak more about this whisky because it is what Auchentoshan should be when it grows up! I need to shout this off a rooftop: "Un-chillfiltered Auchentoshan is like a Rosebank!!" Yes, I am not kidding. Seriously, the Auchentoshan we had was fabulous!
The last wee taste we had was a Wilson and Morgan Bunnahabhain. Matured in a sherry cask, it is a relatively sweet Bunny! It is not fair to the Bunny though, because both Choc and I had fallen in love with the Auchentoshan.
Signatory Vintage Auchentoshan 1998 (17 years; cask 102359 &102360)
When I first nosed this un-chillfiltered Auchentoshan, my first thoughts were, "wow, this is the full Lowland character that was lacking in the regular Auchentoshan." As I subject the whisky to more nosing, the grassy and floral notes begin to resemble a bourbon-matured Littlemill expression that I had previously. The first taste is pure bliss as the floral notes explode in the mouth into a subtle fruity sweetness. The dry grassiness stays in the mouth even as I swallow. The finish is long and dry, with the dry grass filling the palate thoroughly.
I aired this Auchentoshan for about 15 minutes and what appeared caught me by surprise! It smells like the Rosebank 12 years old that I had at Swan Song! Omg, a second sniff confirms it. It smells like a Rosebank!! I quickly took a sip of the liquid. The palate is mellow, sweet fruitiness combined with a dry grassiness without overpowering each other. A subtle oakiness from the cask comes through at the end of the tongue, and with just a little peppery spice at the back of the throat. Again, this is similar to the Rosebank 12, but of course, the Rosebank 12 is more flavourful, and the notes are more prominent. The finish is long and dry, leaving me wanting more.
The best dram of the night
We got to admit that we called it a night after the Auchentoshan 1998 because we wanted to savour the flavours for as long as we want. Besides, each pour at Barbershop is 40ml, and we already had 160ml between us. Time to call it quits when we were still alert and sober!
Naturally, the best dram of the night was the Rosebank 12 Auchentoshan 1998! I think my life is quite complete now because I finally know how un-chillfiltered Auchentoshan taste like. My guess is right – it showcases all the right Lowland characters at its natural best.
Thank you, Fab, for showing us how Auchentoshan can shine! For those of you who want to visit Barbershop, give Fab a shoutout when you go, and he will treat you well!
Like what you have just read?
http://www.whiskygeeks.sg/wp-content/uploads/2018/06/SV_Auchentoshan.jpg
800
600
Zerlina Zhuang
http://www.whiskygeeks.sg/wp-content/uploads/2017/07/logo_WhiskyGeeks-300x138.png
Zerlina Zhuang
2018-06-25 16:34:39
2018-06-25 16:34:39
Visiting Barbershop at The ArtHouse