Introduction to The Macallan 1824 Series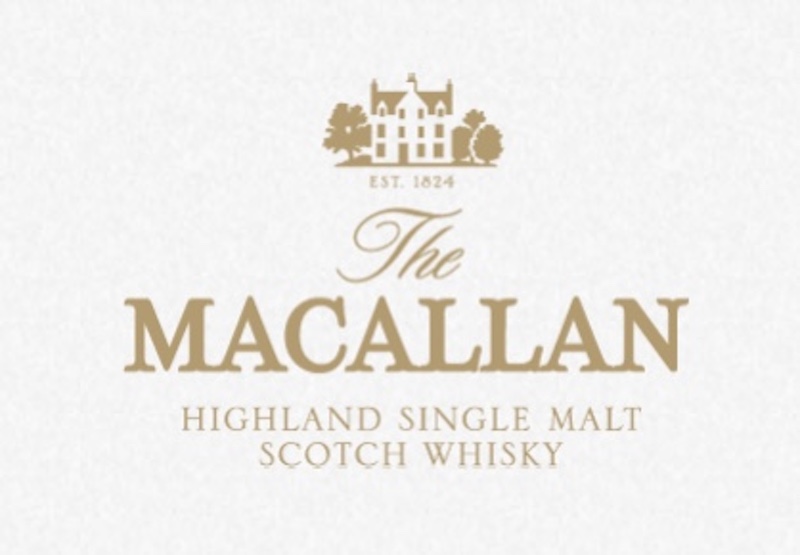 Source
The Macallan 1824 series has been launched since September 2012 with a range of different whiskies that are based on colours instead of age. All the whiskies in this series has no age statement but instead, are based on the colour the whiskies take on during the maturation period. Since its first launch, the range of whiskies under the 1824 series have expanded to include some of the rarest and most expensive whiskies that Macallan has ever made.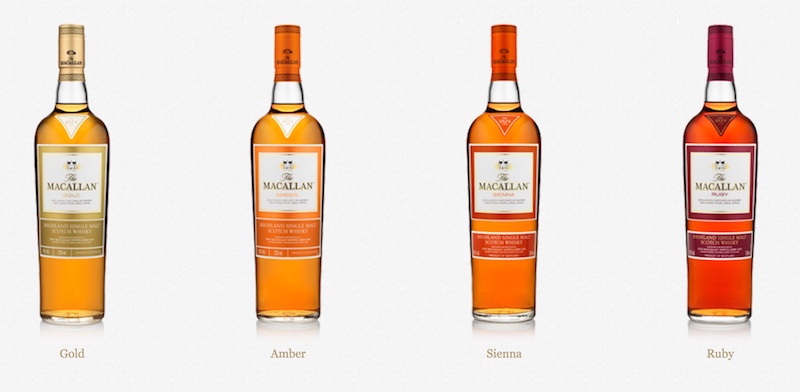 Source
The 1824 series started with 4 whiskies – Gold, Amber, Sienna and Ruby. All of the four whiskies used ex-sherry casks, including both European and American oak casks, of which there is a mix of first-fill and second-fill casks. No whiskies from ex-bourbon casks are used. To create the final products, Master Whisky Maker Bob Dalgarno and his team sampled and colour tested 30,000 casks! The final products are then named for their individual colours.

Source
Macallan then expanded the 1824 series by introducing 5 premium whiskies after the first 4 whiskies were launched. The new whiskies thus formed the Macallan 1824 Master Series. The premium whiskies are the Macallan Rare Cask, the Macallan Rare Cask Black, the Reflexion, the Macallan No. 6 and the Macallan M. These whiskies are similar created using only ex-sherry casks and as you move up the range, the colour of the whiskies becomes richer and the flavours more intense. This premium range was launched between 2013 to 2016 in various countries which attracted many whisky fans and collectors. In fact, the Macallan M achieved a New World Record price at US$628,000 in an auction by Sotheby's in Hong Kong, making it the world's most expensive whisky!
In the following posts, we will be doing a series of bite-sized posts to share the details and tasting notes of these whiskies. Keep a look out for them!
More on The Macallan
Macallan was established in 1824 by founder Alexander Reid. It was originally named as the Elchies distillery, after the estate that it was built on. The famous Elchies House, which forms part of the logo of the Macallan today, dates back to 1700 and have weathered through many adventures. The distillery and surrounding estate has the mighty River Spey as its backdrop and are situated near the Speyside village of Craigellachie in Scotland. It is now owned by the Edrington Group and has an annual production of 8 million litres of whisky.
Like what you have just read?
http://www.whiskygeeks.sg/wp-content/uploads/2017/07/Macallan_1824_Gold_Amber_Sienna_Ruby.jpeg
392
800
Zerlina Zhuang
http://www.whiskygeeks.sg/wp-content/uploads/2017/07/logo_WhiskyGeeks-300x138.png
Zerlina Zhuang
2017-07-20 13:56:11
2017-07-31 21:01:52
Introduction to The Macallan 1824 Series