Hearts & Spirits Bottle Subscription Service!
Heart & Spirits is Singapore's first whisky bottle subscription service. Yes, that's right. Not a sample. Not a flight of samples. But a full bottle. Heart & Spirits aims to help share the joy of the dram without the hassle. To connect whisky lovers with the abundance of fantastic distilleries around the world, Heart & Spirits solves the problem of hunting down unique bottle releases and takes customers further into the world of whisky than ever before. This will be perfect for people who are looking for a new, unique experience, off the mainstream radar.
The Heart & Spirits team led by Chris Chambers, and Matthew Fergusson-Stewart. Chris is the former Master of Spirits at ATLAS and was the Single Malt Brand Ambassador in Dubai. Matthew is Managing Director of SPUN Spirits and was also the Regional Brand Ambassador for the Glenfiddich in Asia Pacific. Both of whom are familiar faces in the Singapore whisky community!
For a fixed monthly subscription Heart & Spirits delivers a carefully curated bottle to subscribers' doors every month. Moreover, there will be recommendations on whisky tasting, tasting notes, and information on the history, production and people behind the bottle. In the future, Hearts and Spirits plan to connect Singapore's whisky lovers with online tastings and whisky education sessions.
Heart & Spirits offers three distinct subscription options for customers to choose from. Each package is designed to maximise the discovery of the world's best independent and boutique drams at their own comfort level.
Subscriptions
"The Apprentice" is best suited to those just moving beyond Supermarket-issue whiskies. This subscription slowly expands the newcomer's comfort zone, with the occasional independent release.
"The Journeyman" subscription is the next step and even offers more obscure releases. Some of these bottles may even impress your more established whisky-loving friends.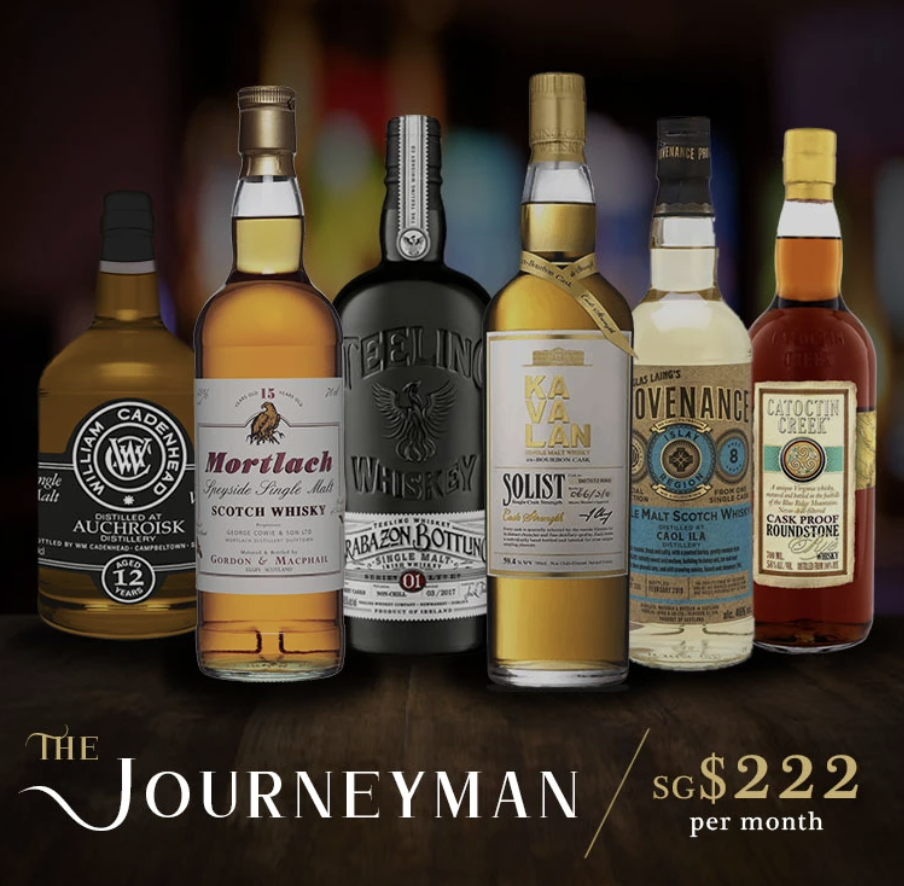 "The Master", offers some of the finest and rarest whisky released in Singapore, in addition to some of the world's truly iconic releases.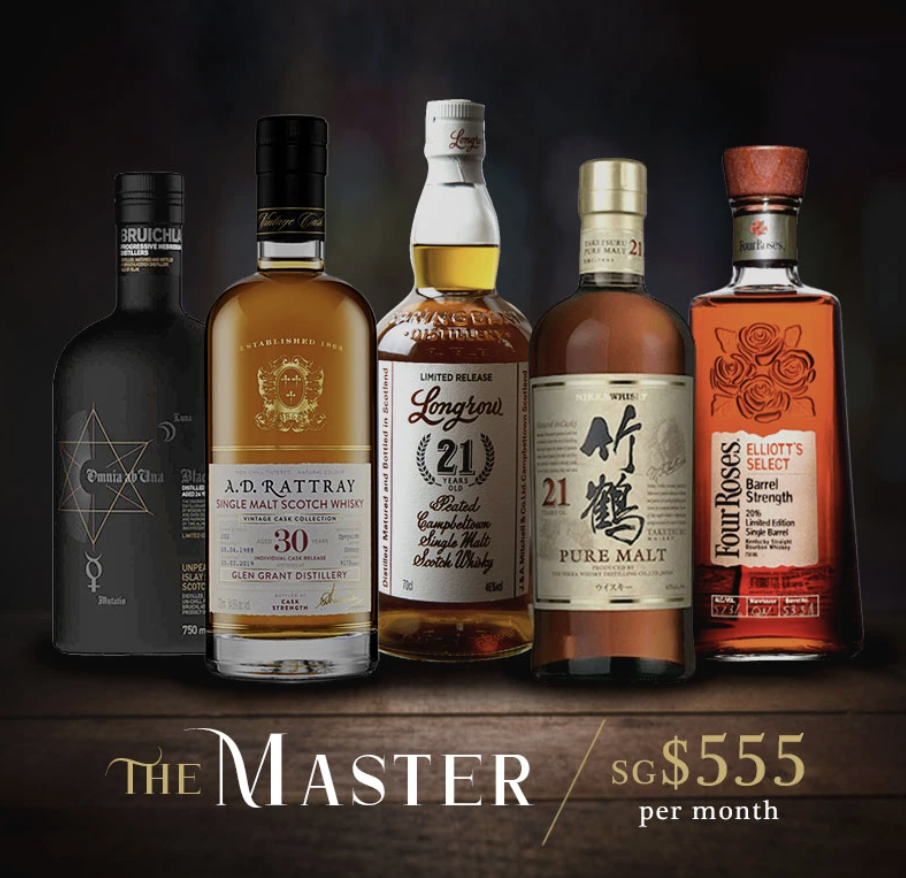 Subscribers can certainly expect fascinating whisky experiences featuring single malts and blends from more established regions; like Scotland, Ireland, Japan and the United States. But, in addition to that, subscriptions would include bottles from France, India, Australia, New Zealand.
According to Chris, Heart & Spirits avoids the bottles customers can pick up elsewhere and focuses on delivering unique whisky experiences they cannot find anywhere else.
"You won't find our selections in the supermarket or in duty-free. While some may be found in specialist retailers or bars, we are able to offer them at the same or a better price than what is usually available to the public, as well as getting access to educational and fun perks along the way", he says.
"With many years of experience across multiple countries, we're connected to the world's best boutique distillers and are curating our selection years ahead of release. We know the trends and that allows us to select exceptional whiskies that are hard to find elsewhere."
Please click here to subscribe!
http://www.whiskygeeks.sg/wp-content/uploads/2017/07/logo_WhiskyGeeks-300x138.png
0
0
Hong Fu Teo
http://www.whiskygeeks.sg/wp-content/uploads/2017/07/logo_WhiskyGeeks-300x138.png
Hong Fu Teo
2020-11-29 09:43:14
2020-11-29 10:49:31
Hearts & Spirits Bottle Subscription Service!