Queen and Mangosteen with Penderyn!
Whiskygeeks was invited to a Penderyn whisky dinner at Queen and Mangosteen!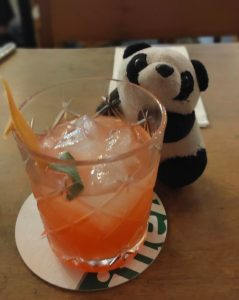 The whisky dinner started with a refreshing cranberry cocktail. The tartness works with the sweetness from the Penderyn Legend, and that creates a balanced and refreshing cocktail. Served together with the cocktail were Haggis Scotch eggs. For those who haven't tried Scotch eggs, they are eggs coated with meat, breaded and deep-fried. In this dish, the meat used was Haggis. 
Penderyn Madeira with Tuna Tartare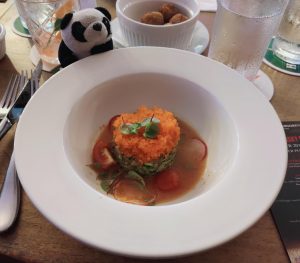 In the dish was a beautiful combination of tuna sashimi and creamy avocado, topped with shrimp roe. The base was laden with umami flavours from a miso-based sauce and tomatoes. The seafood flavour from the tuna and roe compliments the umami miso paste. This savoury starter enhances the light and sweet character of the Penderyn Madeira.
Penderyn Sherrywood with Rack of Lamb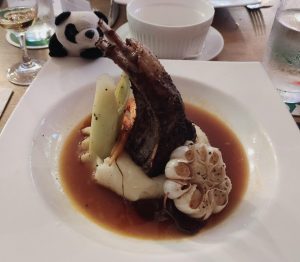 The lamb dish looked exquisite, very much like the towers of KL. This lamb was also unlike any lamb I have tried before.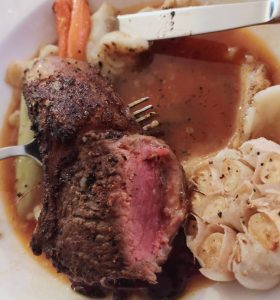 The cross-section of the lamb not only looked like steak, but it tastes like steak as well. Even a Welsh gentleman sitting adjacent who disliked lamb loved the dish. The garlic enhanced the lamb rack as well, while the mashed potato brought some balance to the main course. The Penderyn Sherrywood had the body and flavour to compliment this beautiful full-flavoured dish!
Penderyn Portwood Chocolate Hazelnut Praline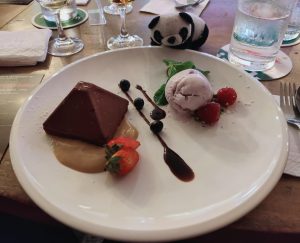 The plating of the dessert was beautiful, showcasing a variety of colours, flavours and textures. This was a dessert that could indeed follow up the extraordinary main course! When my spoon carved into the pyramid-shaped praline, the spoonful took the right amount of caramel sauce with it and complimented the hazelnut cream and chocolate! The fresh fruit and yoghurt ice cream gave the acidity to refresh the palate before going for more chocolate!
With such a variety of sweet treats, the Penderyn Portwood, with its flavours of guava and bananas, pairs well to this fantastic dessert!
The dinner at Queen and Mangosteen was truly amazing, and made even better with Penderyn whisky! Many thanks to Spirits Castle for the invite!
http://www.whiskygeeks.sg/wp-content/uploads/2019/12/QM1-e1575336279632.jpg
896
713
Hong Fu Teo
http://www.whiskygeeks.sg/wp-content/uploads/2017/07/logo_WhiskyGeeks-300x138.png
Hong Fu Teo
2019-12-03 10:01:14
2019-12-26 12:22:38
Queen and Mangosteen with Penderyn!