State 38 – Boutique Distillery from Golden, Colorado
Ask me which part of the USA I have been to, and the answer will be none. My globe-trotting adventures stopped in the United Kingdom, and I have yet to visit the USA. Frankly, the one thing that indeed puts me off from the USA is the long flight. Flying 12 hours to London had been an absolute nightmare to me and all the flight attendants onboard the particular A380 I was on, and trust me, flying to the USA was such a daunting thought that I have not yet considered a trip there – even with three connecting flights perhaps?
Nonetheless, I think I might be enticed to do that soon, what with my small victory in loving my first ever bourbon! Yay! If you know me well, I am not a bourbon lover. I cannot accept the sweetness that comes with corn distillation, even though I had come close to liking one from Westland Distillery.
Welcome to Golden
State 38 Distilling stays at one of the western states of the USA – Golden, Colorado. As Colorado is the 38th state to be recognised in the USA, the owner decided to name his distillery State 38 Distilling. Part of being patriotic, the owner also wants to associate his distillery with the land that it sits on.
Golden nestled between Denver and the Rocky Mountains and is well-known to be a gold rush town in the 19th century. Gold once flowed in its river, and the town is filled with rich history. It is also home to the Lookout Mountains and the Red Rocks Park.
History of State 38 Distilling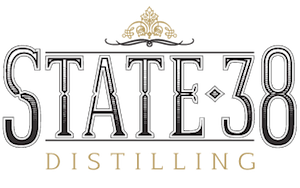 State 38 Distilling opened its doors in March 2013. The owner, Sean Smiley, hand-built all the distillery equipment by hand and also the old western style tasting room that you can find at the distillery. Sean comes from a long lineage of patriotic and loyal men and women, with roots all the way from Scotland.
Sean's ancestor first crossed the continents from London to the USA in 1850. D.C. Loveday was a Londoner who went to the USA looking for more than just a job. The allure of entrepreneurship guided him forward as he settled in the small town of East Jordan, MI. Loveday became a legendary and honourable statesman in his life, and his independent character became the cornerstone for his descendant, Sean Smiley, owner of State 38 Distilling.
Sean's great-grandfather, W.I. McKenzie served as a war crimes prosecutor during World War II and received letters from the FDR for his services. He drew strength from the Scottish blood flowing through his veins and ploughed on even in the face of ultimate challenges.
The man behind State 38 Distilling
The man behind State 38 is none other than Sean, the great-grandson of W.I McKenzie. He gained his passion for distilling at a young age. With the encouragement from his family, he built his first home still from various part found at the local hardware stores. After graduation, Sean worked in the oil and gas industry. From Global Sales Managing roles to Director of a small engineering company, Sean sees the world through the lens of the good, old oil and gas industry.
Five years ago, Sean decided to change his fate and his life. After ten years of home distilling, he believes that it is time to do something about it. Hence, Sean built his distillery by hand and opened its door in March 2013. With his roots firmly planted in the USA, he commits himself to use local ingredients to produce tasty spirits using his customised copper pot stills.
State 38's raw ingredients
As we know, whisky is made from only three ingredients – barley, yeast and water. For bourbons, it is a little more complicated, but the main theory still holds. Producers made bourbons from three main ingredients too – grains, yeast and water. The only difference is that they are allowed to use different grains for their mash.
Sean wanted to create unique spirits when he decided to open a distillery. With his roots in Scotland, he was determined to make spirits that are reminiscent of Scotch but yet, wholly American. Therefore, he embarked on a journey to make his whiskeys special.
State 38 uses different grains for their bourbon. While the main ingredient is still corn, the distillery also uses 5% rye, 5% wheat and 20% heavily malted barley. The different grains help to create a unique flavour profile for the DC Loveday bourbon, differentiating it from the others.
Sean also made a peated whisky in which he imported 100% peat-smoked barley from Scotland. Using the barley from Scotland, he combines yeast and water from the melted snow on the Rocky Mountains to create a new and special whisky – one that is not found anywhere else in the world.
Distillation Methods in State 38
Distillation in State 38 follows a strict rule – all raw ingredients are processed onsite. The distillery buys local grains and hand milled them with a small roller mill. Once done, the grains mixed with approximately 500 gallons of fresh Rocky Mountain water in a mash tun. The mash is heated to convert the starch to sugar before turning the heat up to caramelised some of the sugars. The process helps to produce a creamy caramel, chocolatey and coffeey note to the finish spirit. They cool the mash after the caramelisation before transferring it to the fermentation tanks.
The fermentation process is extra long at State 38. They use a specialised, proprietary yeast to convert the sugars to ethyl alcohol. The entire process takes 14 days per tank, which is extremely slow, even by Scottish standards. At the end of the fermentation period, clean, sweet alcohol materialises.
The wash then transfers to a 250-gallon copper still hand-built by Sean. They distilled the liquid twice, once to create a low wine and twice to get the heart at around 77.5% abv. Now, here's where things differ. The completed white whiskey is cut to 62.5% abv using fresh Rocky Mountain water before getting barreled in brand new 52.8-gallon American oak barrels, charred to level 3. These barrels are independently staved, which makes them premium barrels to begin with.
After maturing for two years, the whiskey is cut down to bottling abv at 45% using the same Rocky Mountain fresh water before bottling.
Each small batch made at the distillery is labelled with bottle number clearly shown on the bottles.
Sean's beliefs in Whiskey Making
We wanted to understand Sean's beliefs in whiskey making, so we asked him how whiskey should be made. "I believe that whiskey should be made with great attention to details in all the processes and with respect for the time in maturation in barrels." He also shared that he spent time studying and testing for the best methods to create the end products he wanted. The intention to caramelise sugar during the mashing process and the extra-long fermentation period are both results from his study.
Sean also shared that he created the Scottish Peat-Smoke Whisky to honour his roots in Scotland. He aimed to bring about an Islay-style whisky, but not overwhelming in smoke. Thus, he decided to go for a peaty whisky that falls somewhere between a Highland and Islay peated whisky.
With his innovative mind, Sean creates stunning whisk(e)ys expressions to rival the booming American whiskey companies. Being a boutique distillery, the small batches of whiskey made are often sold out quickly too!
State 38 Products
State 38 products range from bourbon to rye to peaty whisky. The distillery also makes 100% organic agave tequila, vodka and gin. Each product carries the State 38 logo proudly. Currently, the products are slowly making their way out of Colorado and into other countries.
In Singapore and its South East Asia neighbours, the distillery is starting with the DC Loveday Bourbon and the WI McKenzie Peat-Smoke Whisky. It has plans to import its gin, vodka and tequila to Singapore in future.
Future of State 38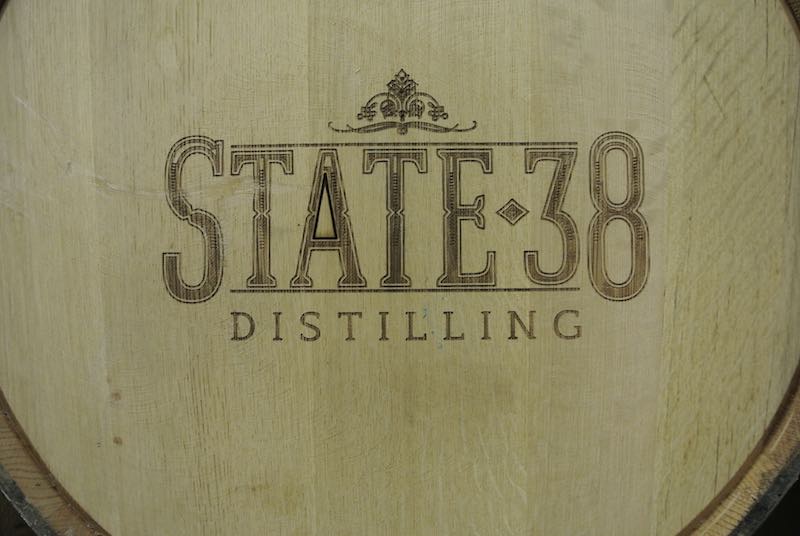 With its 5th anniversary celebration over, State 38 is expanding its production equipment, storage and bottling plant. The 5-year milestone is a testimony to its great-tasting spirits and Sean's enduring dedication to creating only quality products. Sean is now looking at expansion into the Asian market, with Singapore as its first stop and the rest of South East Asia should follow soon after.
Like what you have just read?
http://www.whiskygeeks.sg/wp-content/uploads/2018/08/Cask-in-Warehouse.jpg
536
800
Zerlina Zhuang
http://www.whiskygeeks.sg/wp-content/uploads/2017/07/logo_WhiskyGeeks-300x138.png
Zerlina Zhuang
2018-09-01 01:26:59
2018-09-01 01:26:59
State 38 – Boutique Distillery from Golden, Colorado