Whisky Review #77 – Rosebank 20 Years Old (Silver Seal)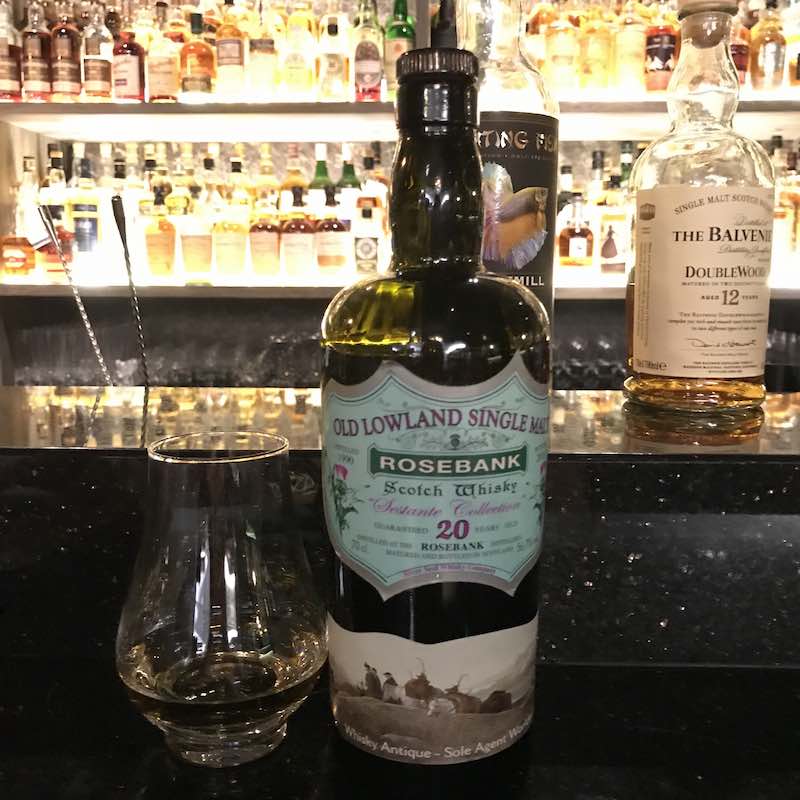 Rosebank…the distillery that is resurrecting in the near future. Most of us who have tasted the exquisite liquid from this distillery are likely to remember it for a long time to come. That sweet, floral oaky taste stays for a long time and remains etched in our memories.
The bottle for review today is a 20-year-old expression from the Silver Seal Company. Part of the Sestante Collection, it is a single barrel with an outturn of 298 bottles. The distillery distilled the liquid in 1990 and Silver Seal bottled it in 2011.
Let's check out the notes!
Tasting Notes:
Colour: Honey Gold
ABV: 56.7%
Nose: Perfume, sweet, floral perfume wafts up the nose before sweet honey, musky oak and fresh tropical fruits rush in. A pleasant aroma of freshly cut flowers remains in the background even as warm spice creeps in. (18/20)
Palate: Hmm! Sweet raw honey, fresh fruits and flowers float the palate with the first sip. Warm spice appears with the second sip at the back of the throat, but the floral sweetness remains, bringing an enjoyable experience of a high abv whisky. (18/20)
Finish: It has only a medium finish, but the impact is impressive! The sweetness of the honey and fresh fruits lingers till the end while the spice completely disappears. (17/20)
Body: Oh boy! What a balanced dram! The floral sweetness follows through from nose to palate to finish, while the spice does a disappearing act in the finish! It is truly a pleasant dram to drink! (37/40)
Total Score: 90/100
Comments:
Geek Flora: "When I first tried this, I thought to myself, "Wow, did I just drink some perfume?" It was an interesting experience with the floral sweetness that remained me of a DKNY perfume that I used to like! It is a beautiful and balanced dram indeed, but I do wish that the price can be a little less steep!"
Geek Choc: "Wow! Just wow! I love Rosebank! That perfumey sweetness is perfect for me! I love everything about this whisky, except the price that I had to pay for it! Hahaha!" 
Like what you have just read?
http://www.whiskygeeks.sg/wp-content/uploads/2018/02/Rosebank-20-YO-small.jpg
800
800
Zerlina Zhuang
http://www.whiskygeeks.sg/wp-content/uploads/2017/07/logo_WhiskyGeeks-300x138.png
Zerlina Zhuang
2018-02-26 10:53:47
2018-02-26 10:53:47
Whisky Review #77 – Rosebank 20 Years Old (Silver Seal)