Doing your part for the ocean with a Whisky Auction

I think it was a good cause when the Whisky Auction approached me to write an article about an upcoming charity auction that they are hosting on their esteemed auction site. It is a sister company of The Whisky Exchange, and the bottles that are going on auction will make you sit just a little taller in your chair.
Judging by what the line-up looks like at the moment, whisky lovers and collectors alike will go crazy at an auction like this. Dangerous I know, but with a good cause.
The Brief about the Charity Auction
The special auction that Whisky Auction is hosting will give all the proceeds to their chosen charities to actively combat the damage done to the oceans. One of the prominent charities that the auction is supporting is US-based NGO, Plastic Oceans. The money donated will be used to expand global awareness, with a plan to reach another billion people by 2020. The project includes developing films and contents to educate, inspire and foster change.
What kind of bottles can you expect?
An auction of this magnitude cannot showcase anything but what many perceived to be the best. There are many 1 out of 1 bottle that will be going on offer. Currently, some of these bottles include:
Port Ellen 38 Years Old
Dalmore 45 Year Old
Bowmore 43 Year Old
Ardbeg 37 Year Old
The Balvenie 1973 Vintage Cask
Glenfarclas 1967
Brora 35 Year Old
Macallan 50 Years Old Millennium Decanter
There is also a crown jewel in this auction – a Karuizawa 50 Years Old that was given 94 points by WhiskyFun. Legendary and beautiful to behold, such a bottle do not come by easily. I trust that the bid for this bottle will be more than just fierce, but hey, if you have the dough, why not? It is a 50 Years Old Karuizawa! The packaging is lovely too, just see below!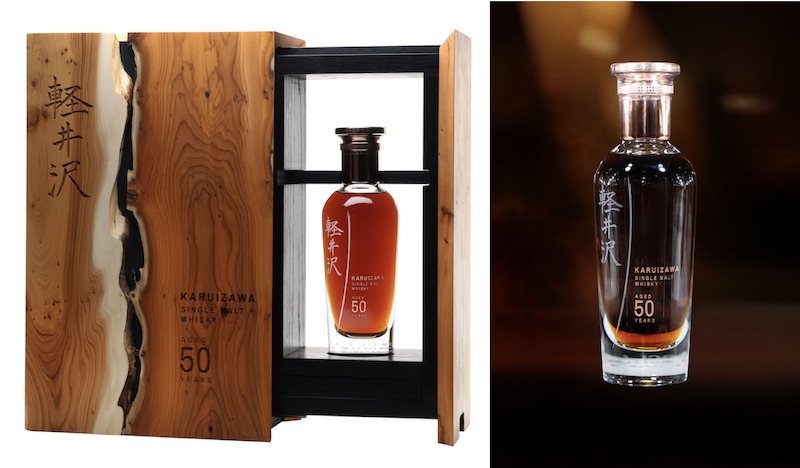 How not to love the Japanese when they can do such excellent packaging for an equally fantastic liquid?
You can check out the pictures of the other bottles below.
I remember seeing that bottle of Glenlivet in last year's Whisky Live – it was a significant sum of money…one that I cannot afford at the moment. Hahaha…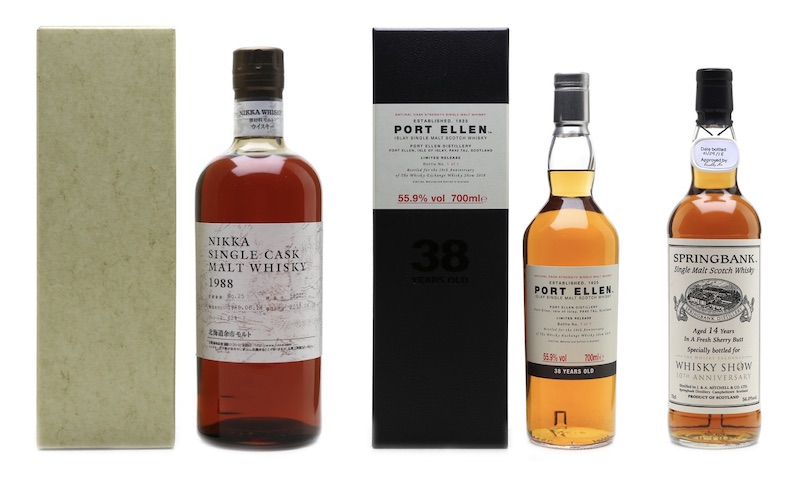 As for this Nikka, it is a Yoichi single cask. From what I know, this is yummy stuff…
There are other spirits too
If you are not that into Scotch and Japanese whiskies, you will be pleased to know that there are also rare bourbons and rums in this auction. The OFC 1990 is something special and let's not even talk about the rare Caroni Magnum that will be on offer!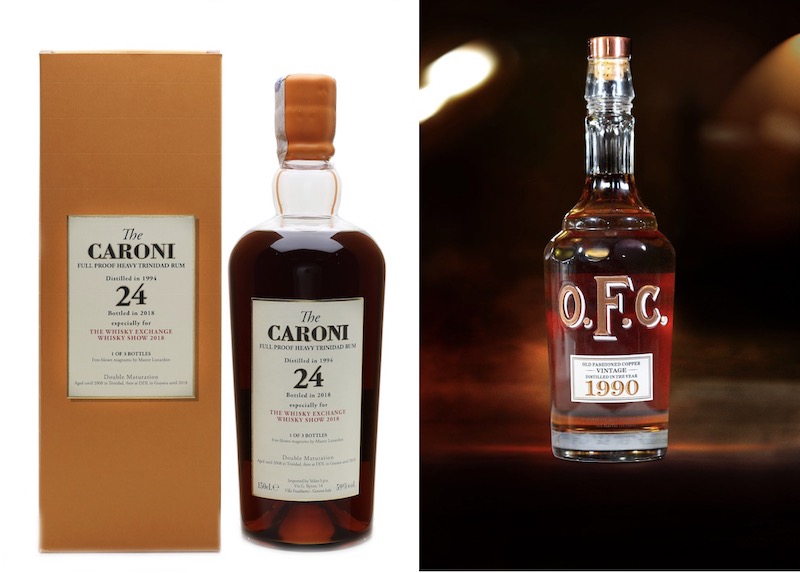 How do you bid?
Like many other auction sites, you will need to register for an account before you can bid. There is a fee of 5 GBP during registration to make sure that you are sincerely interested in the auctions. It is a one-time fee, and once your account is set up, you are ready to go!
The special auction starts on 18 November and ends on 27 November 2018. However, if you are already a user of this auction site, I doubt you will need to register again. However, just try clicking the "register now" button on this site to make double sure that you can participate when the time comes around!
Good luck and happy bidding!
Like what you have just read?
http://www.whiskygeeks.sg/wp-content/uploads/2018/11/Whole-range.jpg
292
800
Zerlina Zhuang
http://www.whiskygeeks.sg/wp-content/uploads/2017/07/logo_WhiskyGeeks-300x138.png
Zerlina Zhuang
2018-11-12 19:41:52
2018-11-12 19:44:51
Doing your part for the ocean with a Whisky Auction