Whisky Review #96 – Clynelish 19 YO (The Water Margin)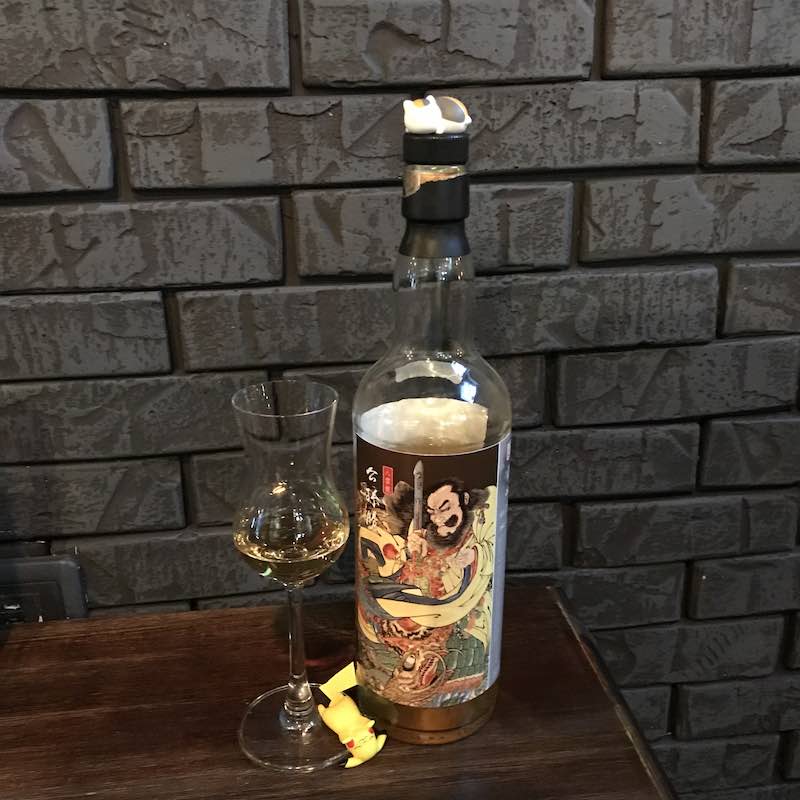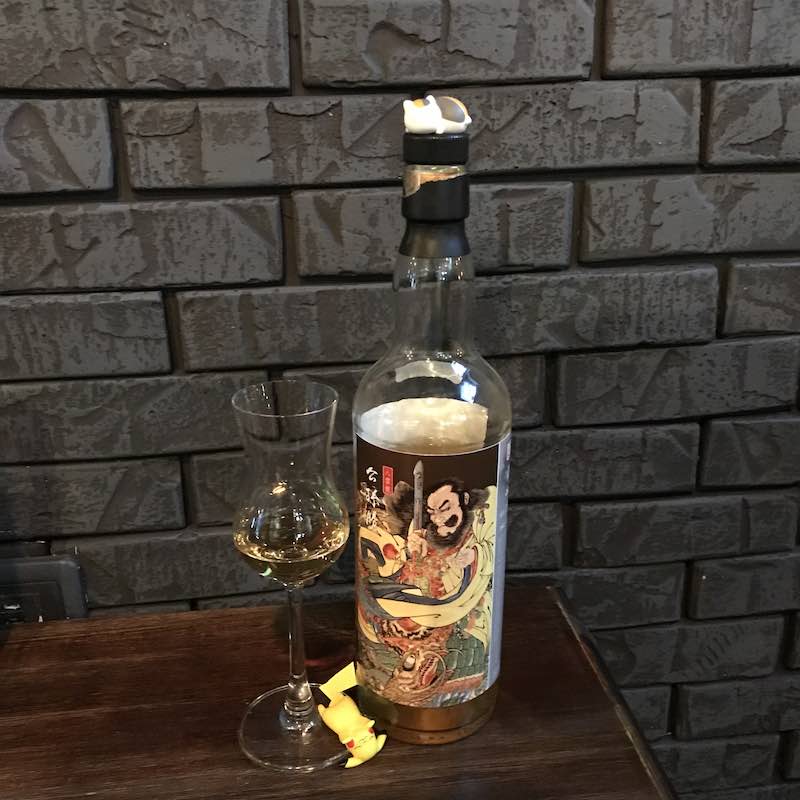 We love the independent Taiwanese whisky labels for their interesting designs. Most of them showcase either the Chinese history or myths that we enjoy as kids. We found this particular bottle in The Malt, Taipei, and it is a label of a character from The Water Margin ( 水滸傳 ), one of the four Chinese Literature Classic. The expression is a Clynelish 19 years old, bottled by The Whisky Agency for The Drunken Master. It is distilled in 1997 and bottled in 2016. Matured in a hogshead, this expression has only 108 bottles.
How does it taste? Let's find out!
Tasting Notes:
Colour: Dull Gold
ABV: 57.1%
Nose: Fresh vanilla pods, hints of coconuts and fresh grass in a spring meadow waft gently to the nose first. Sweet green fruits surface after a short while, and gentle spice flirts in and out from the background. (18/20)
Palate: Fresh grass, sweet vanilla and peppery spice are in the forefront while coconut lingers in the middle of the palate, bursting forth as the liquid goes down to the throat. (16/20)
Finish: Medium finish with sweet vanilla stays for a while. Spice takes over too soon and then it gets oaky and remains so till the end. (17/20)
Body: The whisky is not as balanced as I hope it would be. The palate is disappointing considering the excellent nose we got. The finish was also too oaky and borders on a slight bitterness. Overall not a bad Clynelish but lacks the waxy feel of a typical Clynelish. (32/40)
Total Score: 83/100
Comments:
Geek Flora: "I was quite disappointed with the palate because the nose promised such excitement. It is also not the typical waxy Clynelish that I like so much."
Geek Choc: "Well, it is not as tasty as some of the other Clynelish that I have tried before, but I don't think it is a bad dram. Overall, it is easy to drink and complex enough to enjoy." 
Like what you have just read?
http://www.whiskygeeks.sg/wp-content/uploads/2018/07/Clynelish_19_YO_梁山.jpg
800
800
Zerlina Zhuang
http://www.whiskygeeks.sg/wp-content/uploads/2017/07/logo_WhiskyGeeks-300x138.png
Zerlina Zhuang
2018-07-30 00:16:06
2018-07-30 00:16:06
Whisky Review #96 – Clynelish 19 YO (The Water Margin)