WhiskyGeeks' Top 5 Parties Bottles for Christmas 2017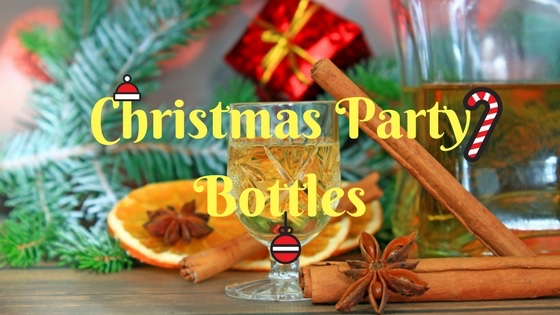 Christmas is right around the corner. Have you decided on your Christmas party bottles yet? Parties are an essential part of Christmas celebration and if you are expected to prepare party bottles, here is a list to help you out in your shopping.
The Famous Grouse
The Famous Grouse is a favourite party bottle for many of us. The light and yet, sweet blended whisky is a hot item for its easy-to-drink nature. Besides, it goes perfectly well with turkey and the Christmas log cake. You can easily find The Famous Grouse at any major supermarket such as FairPrice, Cold Storage or the MarketPlace. The bottle usually retails at less than SGD$100, so it is friendly on the wallet too!
Johnnie Walker Black Label
Keep walking is a household statement for Johnnie Walker's fans. While we do not encourage you to keep walking during a Christmas party, the Johnnie Walker Black Label is an excellent bottle to grace a party. One level "higher" than the Red Label, the Black Label is a flavourful whisky that is bound to please most whisky drinkers. You can find the Black Label easily at supermarkets too. Otherwise, your friendly online stores are always ready to deliver! The bottle also retails at less than SGD$100 for most supermarkets and online stores.
Chivas Regal 12 Years Old
The Chivas Regal range is another household name for many blended whisky drinkers. This brand has a reputation for pleasing people in the maritime industry, so if you are inviting some friends working in the maritime sector, do stock up on the Chivas Regal! The 12 years old is the entry-level whisky and hence retails at less than SGD$100. If you are feeling generous, you can up the game and go for the 18 years old, which is a whole lot more expensive. Find the Chivas 12 years old at major online stores, and they will deliver it all the way to your doorstep.
Glenlivet Founders' Reserve
The Glenlivet Founders' Reserve is the latest bottle in the Glenlivet range of single malt whisky. There was a 12.12 sale at Lazada recently that featured the Glenlivet Founders' Reserve! For $80 a bottle, you enjoy a buy-one-get-one-free deal! So that was $80 for two bottles! How neat is that? Got to admit that we bought the bottles too! If you have missed out on the deal, you can still find the bottle in Clarke Quay or major online shops in Singapore!
Glendronach 8 Years Old Hielan
Glendronach has an excellent reputation for all its single malt bottlings, especially those from single casks. Nonetheless, their core range has some pretty decent stuff as well, like this Glendronach 8 years old. Although it is only an eight years old, the whisky displayed excellent depth for one that is so young. You can find the bottle at MarketPlace for less than SGD$100 too!
Have a Great Party
We hope that the list helps you to find the right party bottles with three blended whiskies and two single malts! If you need more advice, feel free to chat us up on Facebook Messenger! Have a great Christmas party!
Like what you have just read?
http://www.whiskygeeks.sg/wp-content/uploads/2017/12/Christmas-Party-Bottles.jpg
315
560
Zerlina Zhuang
http://www.whiskygeeks.sg/wp-content/uploads/2017/07/logo_WhiskyGeeks-300x138.png
Zerlina Zhuang
2017-12-19 13:16:02
2017-12-19 13:16:02
WhiskyGeeks' Top 5 Parties Bottles for Christmas 2017