Whisky Review #71 – Arran Sauternes Cask Finish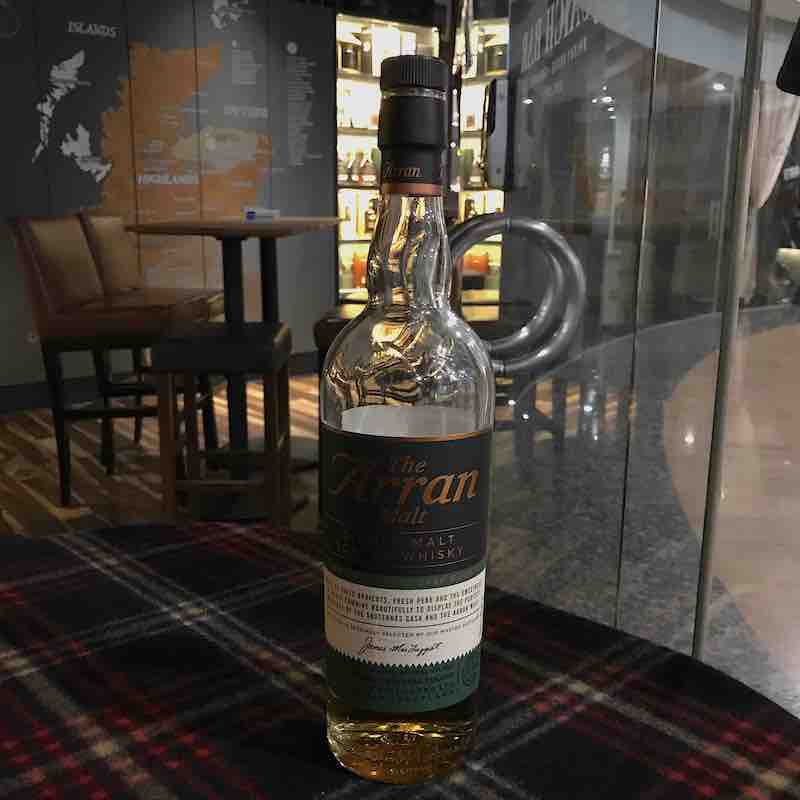 The Arran Cask Finish is an experimental series that Arran did to cast new insights into the excellent Arran Single Malt produced by the distillery. The whisky is transferred from the traditional oak casks into three different wine casks for a period to add flavours and character. It is then bottled at 50% when they achieved the balance between the malt and the wine casks. The higher abv retains the aroma and flavour of these expressions.
The subject of today's review is the Arran Sauternes Cask Finish. It is almost a gourmet whisky after taking on influences from the highly sought-after Bordeaux sweet wine. Arran sourced the Sauternes cask from an artisan producer of the Sauternes white wine, and we are assured that it is a fantastic whisky to try.
Let's check it out!
Tasting Notes:
Colour: Bright Gold
ABV: 50%
Nose: The Bordeaux sweetness is apparent on the nose. Tropical fruits, oaky sweetness and a slight musk hang in the forefront. Pepper spice fades in and out from the background. (16/20)
Palate: Rich, honeyed notes coats the palate coupled with a little citrus zest in the back of the tongue. A gentle spice floats in the background, adding some depth but not overwhelming the sweetness of the honey and citrus. Towards the end, the spice turns warm as the liquid goes down the throat. Quite a good whisky to drink on a cold winter night. (18/20)
Finish: Relatively long finish with sweet honey and the return of tropical fruits. (16/20)
Body: It is not as well-balanced as the Amarone Cask Finish, but it is still a balanced whisky. The surprising citrus zest in the palate is both the strength and weakness of the whisky. Nonetheless, it is savoury and worthy to try. (30/40)
Total Score: 80/100
Comments:
Geek Flora: "I think this is the whisky to drink on a cold night when you want to savour a good whisky for some warmth. Among the 2 Arran Cask Finish whiskies which I had tried, I prefer the Arran Amarone Cask Finish to the Sauternes Cask Finish because I think there is a deeper character in the Amarone Cask Finish. I have yet to try the Port Wine Cask though – will be back to Quaich Bar to try it!" 
Geek Choc: "Well, Flora remembered me this time, and I get to try this delicious whisky. I like the honeyed notes in this one. While I had only nose the Amarone Cask Finish and did not try it, I guess that I will prefer the Sauternes over the Amarone because of its warm spice."
Like what you have just read?
http://www.whiskygeeks.sg/wp-content/uploads/2017/11/Arran-Sauternes-Cask-Finish-small.jpg
800
800
Zerlina Zhuang
http://www.whiskygeeks.sg/wp-content/uploads/2017/07/logo_WhiskyGeeks-300x138.png
Zerlina Zhuang
2017-11-14 15:18:31
2018-01-26 16:20:43
Whisky Review #71 – Arran Sauternes Cask Finish