Whisky Review #69 – Machrie Moor 2016 Cask Strength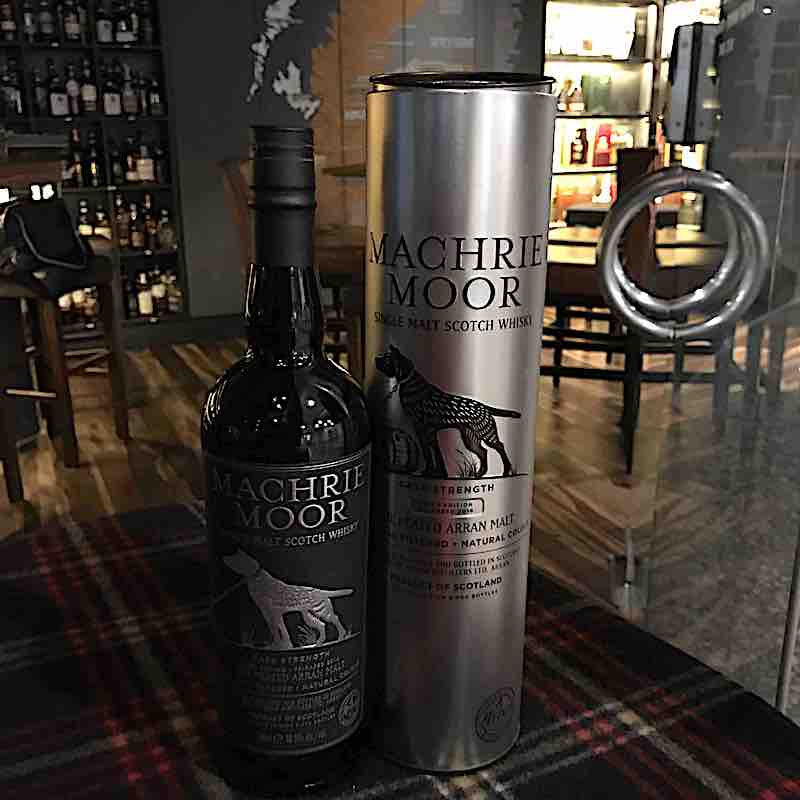 Machrie Moor is Arran's special child. It is the only peated whisky in its entire collection and is bottled at both 46% and at cask strength. The Machrie Moor series started as a yearly release in 2010 and Arran has plans to expand their peated selection moving forward.
The history of Machrie Moor started in 2004 when Arran's master distiller decided to try a peated Arran. The peat was obtained from Machrie Moor which is near to the distillery, hence the name of the expression. The yearly releases are different from one another, and the most prominent difference is their ABV.
The object of our review here is Machrie Moor 2016 Cask Strength (CS). The expression is a single malt whisky that is made up of 5 to 7 years old whiskies aged in bourbon casks with a moderate peat level of 20ppm.
Let's dive into the review.
Tasting Notes:
Colour: Pale Gold
ABV: 58.5%
Nose: Citrus fruits like orange and lemon is at the forefront with gentle peat floating in the background. Hints of creamy vanilla notes hide in the background too. (16/20)
Palate: Sweet citrus fruits (lemons) come through strongly and coats the palate. As the liquid stays in the mouth, peppercorn coats the palate and lingers. The peat smoke gentle swirls around the palate, combining beautifully with the citrus and pepper spice. (18/20)
Finish: Long finish with creamy vanilla notes. Peat smoke lingers gently in the mouth for a long time before exiting like a puff of smoke. (17/20)
Body: A beautiful and balanced expression that is surprising for a young whisky such as the Machrie Moor 2016. The characteristic of this gentle peated whisky is excellent for simple exploration. While it is not a peat monster, the slight smoke is a perfect way to introduce a new person to smoky whisky. (30/40)
Total Score: 81/100
Comments:
Geek Flora: "I love this! It is a gentle peated whisky that all ladies can enjoy without choking on thick smoke. It is perfect for whisky lovers who want more complexity in their whiskies."
Geek Choc: "Well, I think it is a well-balanced whisky I enjoyed. However, I think it can be better if the ppm is higher. I am looking forward to new Machrie Moor with a higher ppm."
Like what you have just read?
http://www.whiskygeeks.sg/wp-content/uploads/2017/11/Arran-Machrie-Moor-small.jpg
800
800
Zerlina Zhuang
http://www.whiskygeeks.sg/wp-content/uploads/2017/07/logo_WhiskyGeeks-300x138.png
Zerlina Zhuang
2017-11-14 15:17:40
2018-01-26 16:20:09
Whisky Review #69 – Machrie Moor 2016 Cask Strength