Whisky Review #10 – The Dalmore Cigar Malt Reserve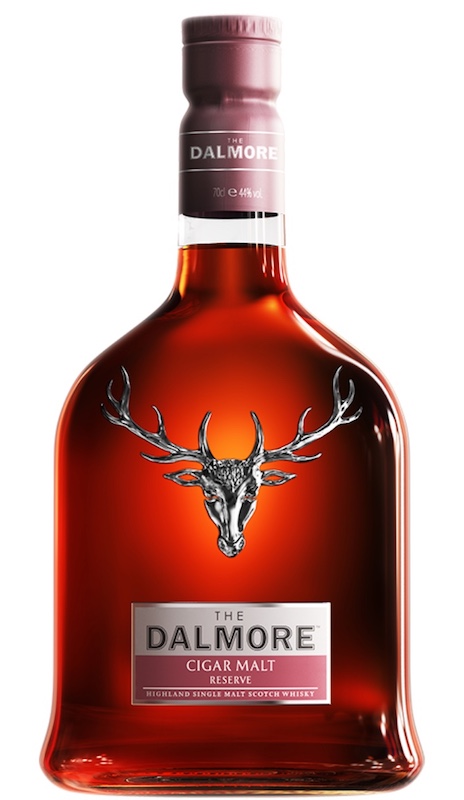 The Dalmore Cigar Malt was created by Richard Patterson due to his love for whisky and cigar. A third cask was added into their usual two in the maturation process – the premier cru Cabernet Sauvignon wine barriques. This innovative combination of spirits from three different casks produces a fine whisky with rich flavours and is perfect for pairing with cigars.
There was actually an older edition that was discontinued in mid-2009 and it caused a huge uproar among the cigar-smoking fans. This 'new' edition is slightly different from the discontinued one as it is now made up of slightly older whiskies.
If you are a cigar lover, you might be awed when you find out the flavour benchmark for pairing this whisky – Partagas Serie D No. 4!
Awards:
International Wine & Spirit Competition 2017
Silver – Scotch Single Malt – Highland
International Wine & Spirit Competition 2014
Silver – Scotch Single Malt – Highland
International Spirits Challenge 2014
Silver  – Distillers' Single Malts 12 years and under
Tasting Notes:
ABV: 44%
Colour: Golden Amber
Nose: The distinctly sweet toffee aroma catches our attention immediately. Shortly after comes the smell of charred oak, ending it all with a slight spice. (14 points)
Palate: The sweetness of toffee fills up the palate, followed closely by burnt caramel. Strong nutmeg spice envelops the mouth as the whisky stays longer. (14 points)
Body: Good balance between the nose and the palate, making it a well-rounded whisky. The sharpness of the spice is cushioned comfortably by the sweetness of toffee and perfect integration of sherry and wine casks.  (34 points)
Finish: The finish is medium, with a lingering sherry oak sweetness. (15 points)
Total grade:  77 points
Like what you have just read?
http://www.whiskygeeks.sg/wp-content/uploads/2017/07/The-Dalmore-Cigar-Malt.jpg
800
464
Zicong Yang
http://www.whiskygeeks.sg/wp-content/uploads/2017/07/logo_WhiskyGeeks-300x138.png
Zicong Yang
2017-07-30 01:15:29
2017-08-19 22:24:53
Whisky Review #10 – The Dalmore Cigar Malt Reserve