Beer conversations with John Pemberton
Whiskygeeks went to the Heart of Darkness taproom at Keong Saik Road to have a chat with Founder & CEO John Pemberton to talk about everything under the sun!
Heart of Darkness is a Vietnam based brewery that has taprooms all over Asia, and has landed in Singapore in 2019! As Singapore is opening up, I was first curious about their strategy for surviving COVID because the F&B scene underwent many hardships due to regulations.
Before COVID, John focused on their taprooms to sell craft beer and the B2B sale of kegs. However, in the last 2 years, when the pandemic hit the local F&B scene, Heart of Darkness moved towards canned beers for better distribution. This helps to maintain sales revenue rather than F&B B2B sales. This amongst other internal changes, John explains, helped Heart of Darkness ride through COVID.
Singapore and Stouts

I got into craft beer with a Russian Imperial Stout, so I have a soft spot for stouts and other dark brews. John remarked that Singapore has an unusual thirst for the dark stuff. He almost could not believe his team when they told John that Singapore needed more kegs of dark beers! I also asked John about his collaboration with Teeling he did for St. Patrick's Day 2022. The Ghost is Barrel-Aged Stout that aged in whiskey casks from Teeling, at a whopping 12% abv! John spoke about how open Teeling distillery is to collaboration and sent them barrels, and even sherry butts! So the Ghost will not be the last cask-aged beer from Heart of Darkness anytime soon!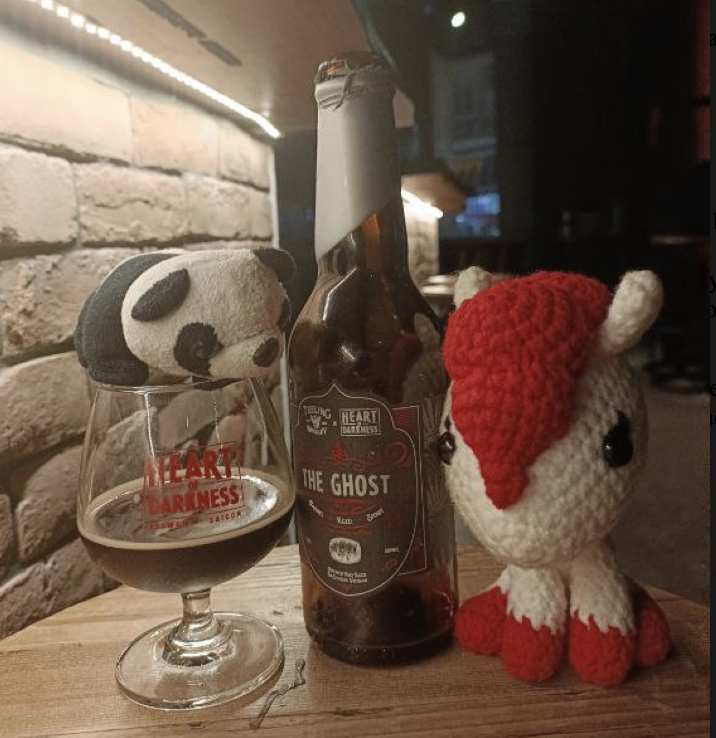 Recently, they released Eloquent Phantom Imperial Stout, which is oak conditioned using oak chips. Sure, oak chips get a bad reputation; but many distinguished winemakers use them and keep it hush like a family secret in Encanto. Speaking as someone who has played with oak chips for fun and party tricks, I reckon oak chips offer better control. Especially in this tropical climate.
So please put away the prejudice and try this dark beer if you see it!
Nuggets of Philosophy in running a brewery
John Pemberton emphasises that he wants to make a beer people would come back again for. His team strays away from one-and-done, night-ender beers that may be majestic but could destroy the palate after a pint.
Heart of Darkness wants to break away from the snobbishness and pretentiousness they see in other areas of craft beer. They want to be innovative, break the norms and try unconventional beers. This could be in terms of flavour like the Cucumber Pilsner and Pomelo IPA; or in terms of method in beers such as the Phantom using oak chips. John also gives his brew team a good measure of creative control. He usually doesn't veto a decision on a brew unless he knows it's a brew that is going to sell.
When it comes to his taprooms, John tells us that he does not care about the 1 and 2-star reviews, stating that they weren't going to like it anyway. He is more concerned about the 3- 4 star reviews. John remarks that this represents people who want to enjoy what Heart of Darkness has to offer, but there are a couple of pointers holding them back. It is much easier to find constructive feedback in 3 and 4-star reviews to better improve his taprooms. And honestly, this way of thinking could also be useful for many of us.
The man himself
I was surprised to learn that John was a vegetarian growing up as well and that he still is. So vegetarians, rest assured that there will be some fantastic dishes/tapas on the menu to pair with their craft beer. John has also spent quite a lot of time in Hong Kong and China, and his Mandarin is definitely better than mine.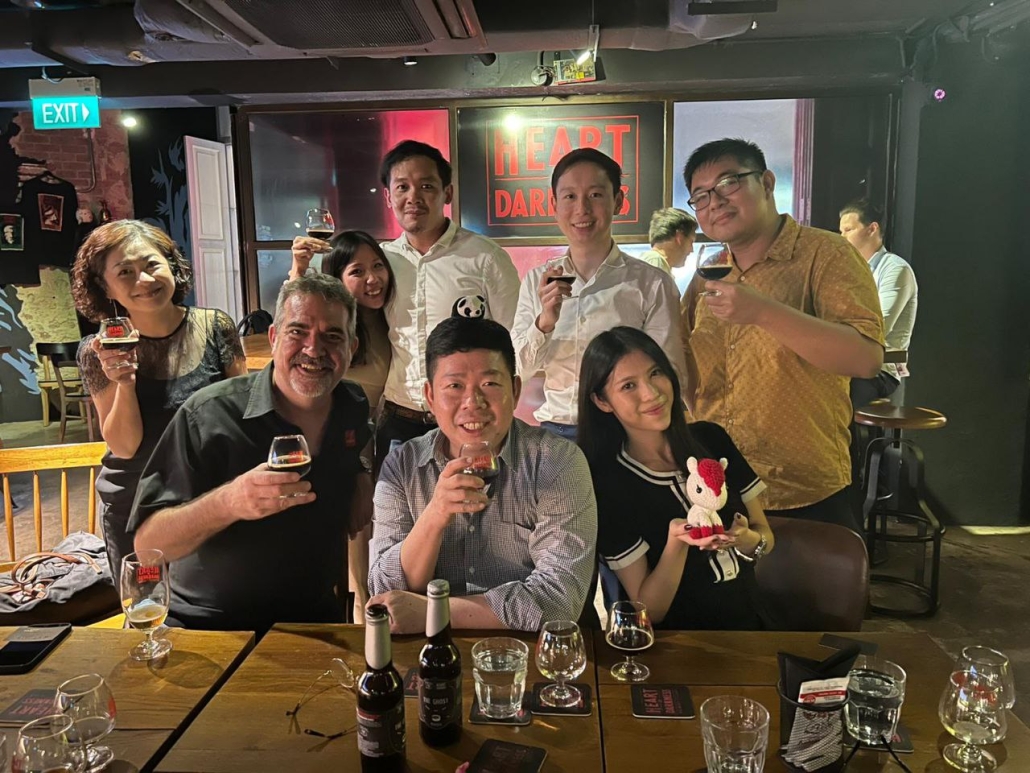 I would like to thank John Pemberton for his time out of his busy schedule, the Heart of Darkness team at Keong Saik Road and Mikki for the invite!
https://www.whiskygeeks.sg/wp-content/uploads/2022/04/photo_2022-04-18-19.32.27-1-e1650286321858.jpeg
528
1229
Hong Fu Teo
http://www.whiskygeeks.sg/wp-content/uploads/2017/07/logo_WhiskyGeeks-300x138.png
Hong Fu Teo
2022-04-18 20:04:00
2022-04-20 15:31:21
Beer conversations with John Pemberton