Whisky Review #70 – Arran Amarone Cask Finish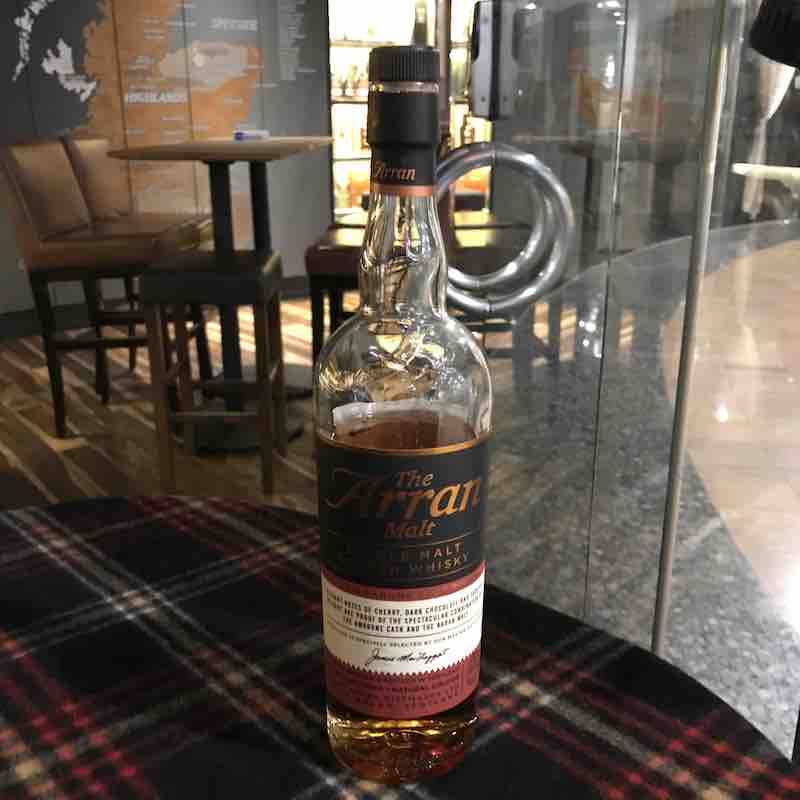 The Arran Cask Finish is an experimental series that Arran did to cast new insights into the excellent Arran Single Malt produced by the distillery. The whisky is transferred from the traditional oak casks into three different wine casks for a period to add flavours and character. It is then bottled at 50% when they achieved the balance between the malt and the wine casks. The higher abv retains the aroma and flavour of these expressions.
Today's review looks at the Arran Amarone Cask Finish. It is an expression known for its complexity as Arran sourced the Amarone casks from a traditional and respected Italian producer of this iconic red wine. The Amarone Cask Finish comes with some high recommendations, so we tried it without hesitation.
Let's dive into the review now.
 Tasting Notes:
Colour: Deep Amber
ABV: 50%
Nose: The first waft of the aroma is that of a sweet red wine or that of a cherry liqueur before developing notes of honey and pear. Some cranberry juice lingers in the background. It is an elegant nose that reminds us of high-quality red wines. (17/20)
Palate: Sweet plum notes coats the palate immediately when the liquid enters the mouth. As we hold the whisky in the mouth, a gentle pepper spice develops. Dark chocolate soon appears and adds a delicious layer in between the plum and spice. (17/20)
Finish: The finish is long with sweet fruity notes of cranberry and cherry. Sweet plums add to the elegance of the finish. It is almost like a high abv red wine. (17/20)
Body: A beautiful, well-balanced body with characteristics of the red wine finishing makes this whisky a winner among the Arran range of whiskies. The subtle sweetness throughout the experience of drinking from nose to finish makes this whisky approachable and easy to accept, even for those who may not be whisky drinkers. (33/40)
Total Score: 84/100
Comments:
Geek Flora: "The Arran Amarone Cask Finish is my favourite in the Cask Finish series. The balance is exquisite between whisky and red wine, making it extra special. The elegance of this whisky is exceptional. I enjoyed this very much."
Geek Choc: "Geek Flora drank everything! I did not get to taste this, but I got to nose the glass after the liquid is gone. 🙁 The nose is lovely though, and I would love to try it soon!"
Like what you have just read?
https://www.whiskygeeks.sg/wp-content/uploads/2017/11/Arran-Amarone-Cask-Finish-small.jpg
800
800
Zerlina Zhuang
http://www.whiskygeeks.sg/wp-content/uploads/2017/07/logo_WhiskyGeeks-300x138.png
Zerlina Zhuang
2017-11-14 15:18:11
2018-01-26 16:20:24
Whisky Review #70 – Arran Amarone Cask Finish