Whisky Review #52 – Kilchoman 8 Years Old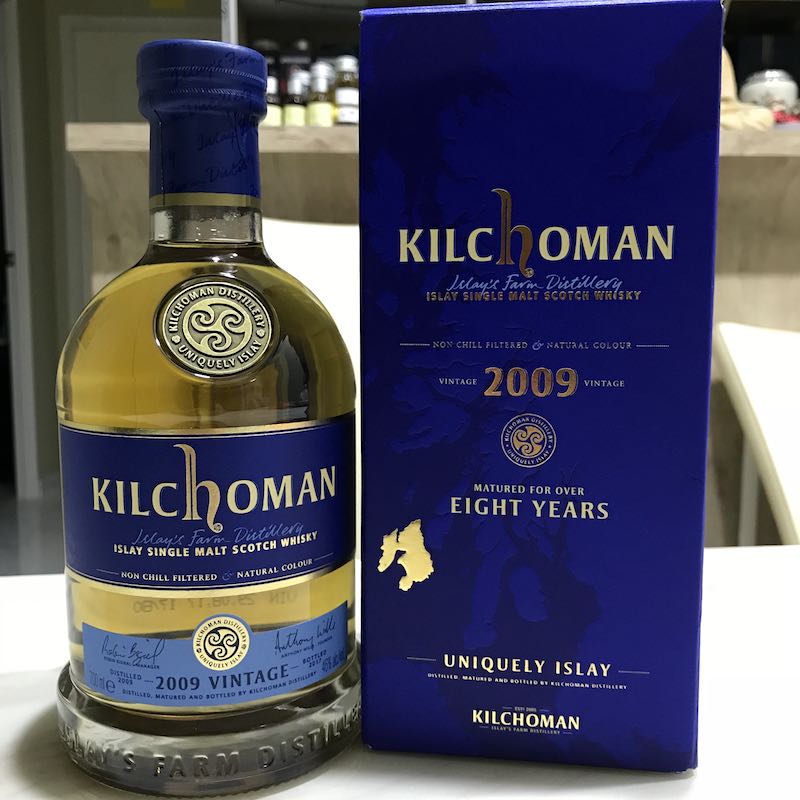 Kilchoman distillery is the newest distillery on the island of Islay. It is also the first distillery to be built after 124 years of relative inactivity. Anthony Wills, the founder and managing director of Kilchoman distillery, founded the distillery in 2005 and the first distillate ran off the stills in the same year.
It is one of the smallest distilleries in Islay, producing only approximately 120,000 litres of alcohol annually. What makes Kilchoman stands out is the fact that they grow their barley on site and owns a traditional malting floor.
The bottle for review today is distilled in 2009 and matured for more than eight years. It is an 8-year-old because of strict Scottish laws on its labelling.
With such impressive backing, let's dive into the whisky and see how it holds up!
Tasting Notes:
Colour: Pale Gold
ABV: 46%
Nose: The nose is full of smoked bacon and aromatic peat smoke at first. Floral notes and soft ripe fruits surface after a short while. After airing for about 10 minutes, the smoke went into the background. Lemon and citrus fruits notes come forcefully to the forefront while the aromatic peat stays in the background. (17/20)
Palate: Spicy chilli padi assaulted the palate straight on without warning. It almost feels like drinking chilli oil. The peaty smoke is still aromatic but stays in the background. Nothing more is tasted because of the strong chilli spice. After airing for 10 minutes, the spice receded, and ripe fruits notes begin to surface. The peat smoke also wafts into the forefront. The sweetness of the fruits now coats the palate pleasantly. We added one drop of water to the dram to test out how it reacts with water. The effect is great! The spice reduces to reveal sweet white fruits and floral notes immediately. (18/20)
Finish: The original finish is relatively short with peat smoke and the soft sweetness of citrus fruits. After airing for 10 minutes, the finish becomes more protracted and sweeter. The peat and spice are now very pleasant and lingers in the mouth and throat. After adding a drop of water, the finish extends longer, and the ripe fruits coat the mouth and throat. Gentle spice lingers in the throat for a while. (18/20)
Body: A well-balanced dram for an 8-year-old with enough complexity. The way the whisky evolves with air and water is fantastic. It is whisky that is worthy of the time spent on it. (35/40)
Total Score: 88/100
Comments:
Geek Flora: "This is one surprisingly good whisky. That initial chilli padi spice was not something I enjoyed, but the evolution of the whisky with air and water was good. I had another Kilchoman previously – the Machir Bay – and it wasn't the most fantastic. So this young whisky certainly surprises me. Recommended to try!"
Like what you have just read?
https://www.whiskygeeks.sg/wp-content/uploads/2017/10/Kilchoman-8-YO-small.jpg
800
800
Zerlina Zhuang
http://www.whiskygeeks.sg/wp-content/uploads/2017/07/logo_WhiskyGeeks-300x138.png
Zerlina Zhuang
2017-10-22 16:05:28
2018-01-26 16:15:49
Whisky Review #52 – Kilchoman 8 Years Old