Whisky Butler August Curation – The International Whisky Box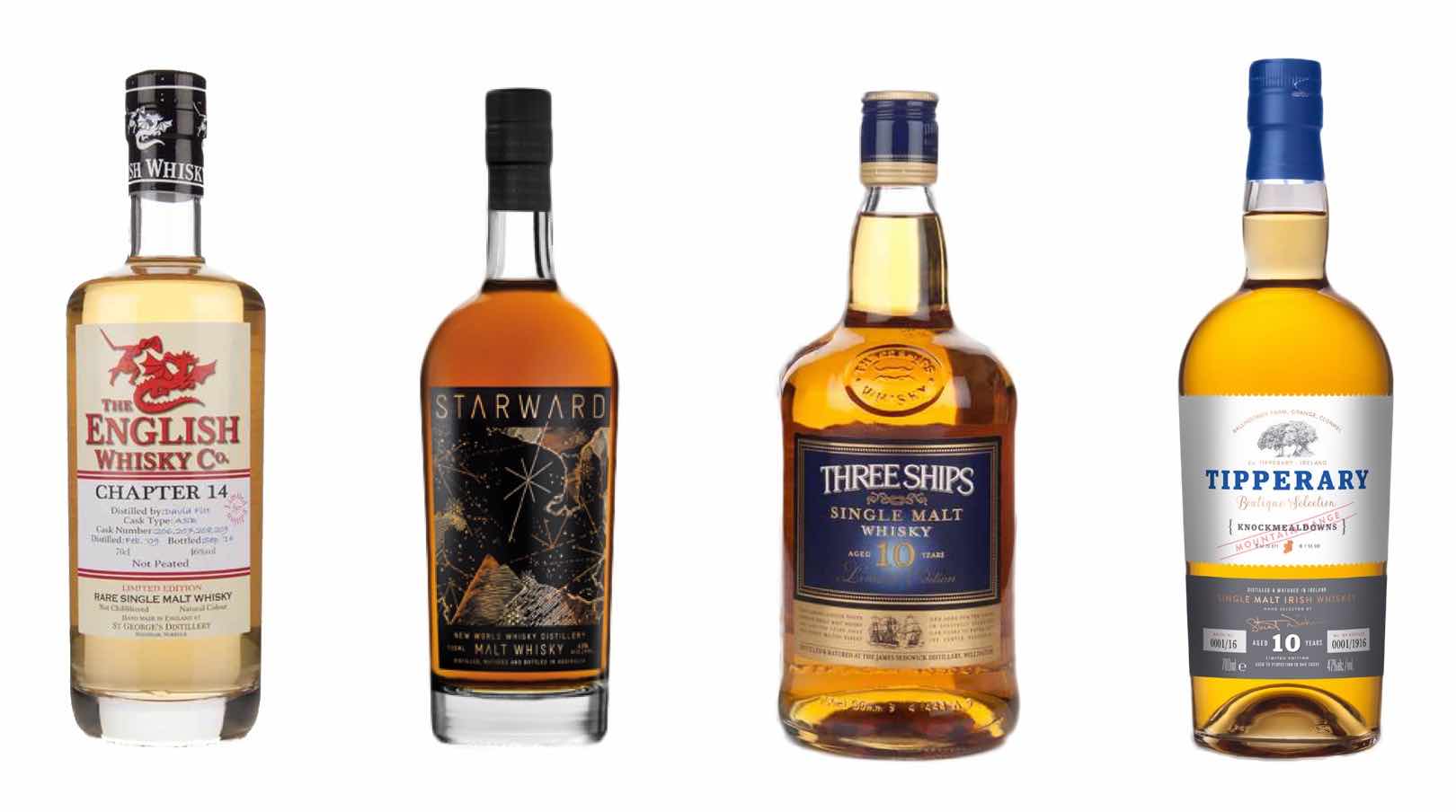 August is upon us and one of the most exciting day of the year for all Singaporeans is coming very soon! That's right – Singapore's National Day is coming and what's better than celebrating this wonderful day of independence with a dram or two? To celebrate Singapore's 52nd birthday, Whisky Butler has curated an international collection of whiskies to showcase the extraordinary skills of whisky makers from different countries.
The August Whiskies
1. The English Whisky Company – Chapter 14
August starts with a whisky from a historic distillery in Norfolk, England. The English Whisky Company from St Georges Distillery in Norfolk is England's first distillery for over 120 years. Set up by father and son James and Andrew Nelstrop in a major barley-producing region that is blessed with good, clean water, The English Whisky Company Chapter 14 made a great impression on us!
2. Starward – New World Malt Whisky
Next up is the Starward single malts from The New World Whisky Distillery in Australia (Dieageo invested in it recently!). Founded by David Vitale in 2004, Starward specialises in young whiskies made using 100% Australian barley and matured in 100% Australian wine barrels. This is the distillery's first release to the world.
The Three Ships whisky range is made by the James Sedgwick Distillery in Wellington and considered to be the most notable South African whisky. Led by Master Distiller Andy Watt (a one-time pro cricketer who later trained in whisky-making), Three Ships have created international award-winning whiskies.
4. Tipperary 10 Years Knockmealdowns
Last but certainly not the least, the Tipperary 10 Years Knockmealdowns is created by the Irish Tipperary Boutique Distillery and is the first of its limited edition mountain range whisky. The distillery is owned and built by the Ahearn family and the whiskies are all made using water from their Ballindoney farm. They are also proud of their non-chill filtered methods which produces a delightful Irish whisky!
In our next few posts, we will share more about the individual bottles and what we think of them.
Like what you have just read?
https://www.whiskygeeks.sg/wp-content/uploads/2017/07/August-Curation-small.jpg
904
1620
Zerlina Zhuang
http://www.whiskygeeks.sg/wp-content/uploads/2017/07/logo_WhiskyGeeks-300x138.png
Zerlina Zhuang
2017-07-31 01:55:01
2017-08-04 22:24:17
Whisky Butler August Curation – The International Whisky Box