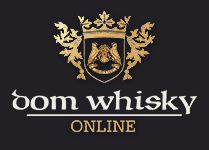 Whisky is trending as THE drink of the generation and we know that some of you are probably looking for rare or hard to find bottles. Instead of bemoaning the whisky's unattainability, perhaps you would like to check out Dom Whisky Online. We came across the website and their stunning range of whiskies quite by accident.
Who is Dom Whisky?
Dom Whisky is the brainchild of Mr Andrzej Kubiś, a whisky lover in Poland. Known as "House of Whisky", the brand first started as a whisky bar in the northern Polish seaside town of Jastrzębia Góra in 2009. Fast forward to today, Dom Whisky now owns various bars and shops across Poland, and also has its online presence as Dom Whisky Online.
One of the Largest Whisky Bars
Dom Whisky is a likely candidate for the crown of the largest whisky bars in the world. Housing more than 2000 whiskies, it has both official bottlings and independent bottlings. In the eyes of Forbes writer, Felipe Schrieberg, the title of the largest whisky bar in the world goes to either Dom Whisky or Artisan restaurant in Lanarkshire, Scotland.
Keeper of the Quaich
Andrzej is no noob to whisky. In 2018, he was inducted as "Keeper of the Quaich" for his contribution to the Scotch whisky industry. The recognition is a well-deserved proof of Andrzej's work and his passion for Scotch whiskies.
Dom Whisky Online
Since international travels is still a dream for the future, let us focus on what Dom Whisky Online offers. Once you head over the link, you will want to click on the links at the top to go straight into the whisky selection. There is currently around 4000 whiskies listed, and some of them are pretty rare. For example, you will be able to find a few expressions of closed distilleries bottlings, such as Littlemill and Lochside, from the website.
The website has a lot of whiskies which may be "regular whiskies" in Singapore's context, but if you spend some time to go through the website page by page, you may just find something that you are looking for. It's a treasure trove for people who want to look for specific whiskies. If you have no time or patience to search through the website, drop Dom Whisky's manager an email at mkubis@sklep-domwhisky.pl to ask for assistance.
International Shipping Available
Dom Whisky Online ships internationally through UPS. Do be sure to advise them of any specific instructions for shipping to your respective countries if there are any. At the moment, I think there may be difficulties shipping through the United States, but all other countries should be pretty easy with UPS.
Other kinds of spirits
Dom Whisky Online does not only serve up whisky. If you are a fan of other spirits, you'll be just as pleased to browse through the website to see their offerings. Besides their national drink, Vodka, Dom Whisky also stocks calvados, cognacs, armagnacs, cachaca, grappa, to name a few. There are also pastis and pisco which are interesting.
Dom Whisky Online can be found here. We hope you will enjoy browsing the website as much as we do!
Like what you have just read?
http://www.whiskygeeks.sg/wp-content/uploads/2021/04/Screenshot-2021-04-14-at-11.33.18.png
150
209
Zerlina Zhuang
http://www.whiskygeeks.sg/wp-content/uploads/2017/07/logo_WhiskyGeeks-300x138.png
Zerlina Zhuang
2021-04-14 14:16:36
2021-04-14 14:16:38
Looking for Rare Whisky? Find them at Dom Whisky Online