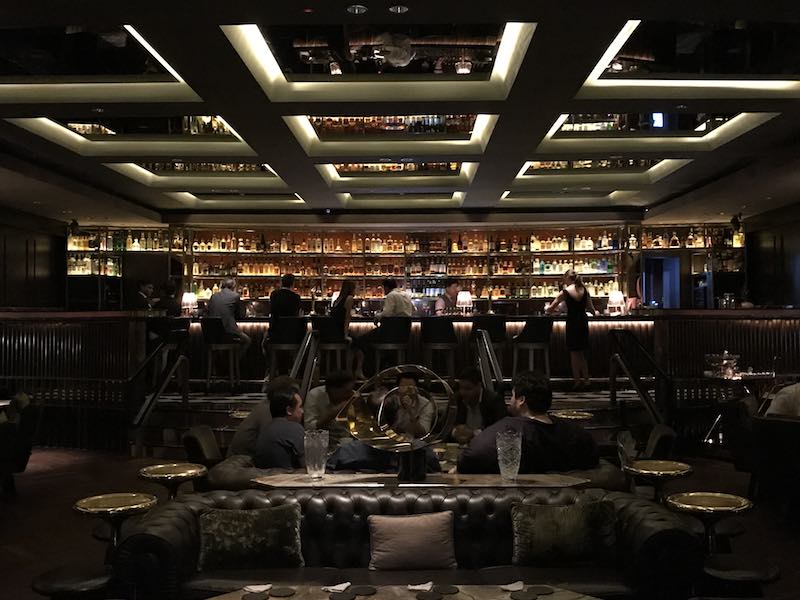 Have you heard of Manhattan Bar? In case you have not, we wanted to highlight that it won the title of the NUMBER ONE bar in the top 50 bars in Asia in the 2017 Singapore Tourism Award Best Nightspot Experience, amongst other awards. If you are not aware, Manhattan is the grand hotel bar in Regent Singapore with their own Rickhouse and house-made cocktail ingredients. Manhattan boasts an intimate space for relaxation after a hard day's work and house so many different cocktails that you are spoilt for choice! It is no wonder that the hotel holds the bar in high regards.
Manhattan is inspired by the 19th century's Golden Age of cocktail and fine drinking. Its glamorous and modern space gives the illusion of stepping into old New York. The classy interior and the brightly-lit shelves with its marble bar elevated on a "stage" give first-time visitors the vibes of being transported back to the 1800s. For returning customers, the cosiness of the bar envelopes them in a warm and welcoming hug. Coupled with the music, the bar brings you back to the soul of the Golden Age of the 19th century.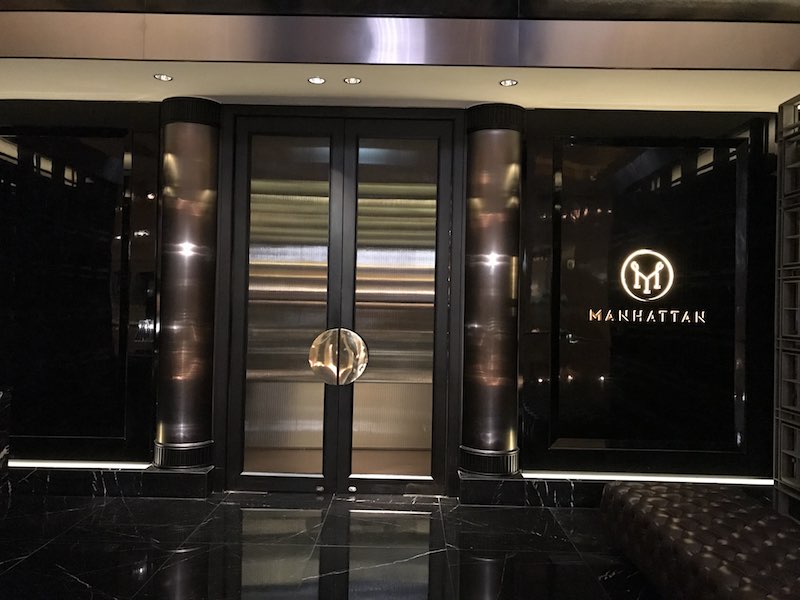 A visit to Manhattan is an experience of both glamour and history. Besides the superb atmosphere, Manhattan also brings old and forgotten cocktails to life with craft bartending and artisanal spirits. All these are achieved with Manhattan's dedicated bar team and their capable leaders.
Introducing Manhattan's Hero Trio
Philip Bischoff, Bar Manager
Phillip is born in Berlin, Germany. His interest in bartending began at the age of 23 when he started to make cocktails for his friends at home parties. He moved on to catering events and finally, he began his career as a bartender at nightclubs. At Manhattan, Philip takes charge of the bar operation with a special focus on enhancing the beverage programme for the outlet and alleviating the overall guest experience.
Philip also leads the Friends of Manhattan Series, an initiative that encourages collaborations between industry partners, guest distillers and bartenders globally. This programme aims to provide trade professionals and cocktail aficionados with a platform to share their knowledge and passion for the craft.
In addition, he also plays a key role in expanding the selections from the Rickhouse together with the rest of the bar team.
Cedric Mendoza, Head Bartender
Cedric Mendoza is a young, budding talent. His first experience in bartending was in Manhattan bar in 2014. The then 23-year-old young man was introduced to the world of cocktails and devoted the last couple of years to hone and develop his skills in both the art of bartending and the craft of cocktail-making. Cedric devours cocktail books to find new recipes and often strives to push himself further in his craft. That habit keeps him close to the fast-changing pace of the industry. Currently, he is one of the finalists in the Diageo World Class competition.
Gabriel Carlos, Assistant Bar Manager
Gabriel, who prefers to call himself Gab, is born in the Phillippines. His interest in bartending began as a school curriculum in college. He fell hard and fast for the craft and has never looked back since. Gab started his career as a bartender with Manhattan bar back in August 2014. His tireless persistence in honing his skills helped him to establish a strong foundation in the art of bartending and the craft of artisanal spirits and cocktails. He rose through the ranks fairly quickly, taking on the challenges of new responsibilities confidently. Gab was promoted to Assistant Bar Manager in 2016, where he assisted Philip in overseeing the bar team and operations at the bar. Together with the experienced bar team at Manhattan, Gab now produces cocktails behind the marble bar of Asia's Best bar.
Manhattan's Barreling Programme

In addition to Manhattan's amazing array of cocktails and spirits, the bar is also a forerunner in creating barrel-aged Negronis. Guests are invited to join this unique experience to enhance their knowledge of cocktail-making as well as the influence of wood barrels on spirits.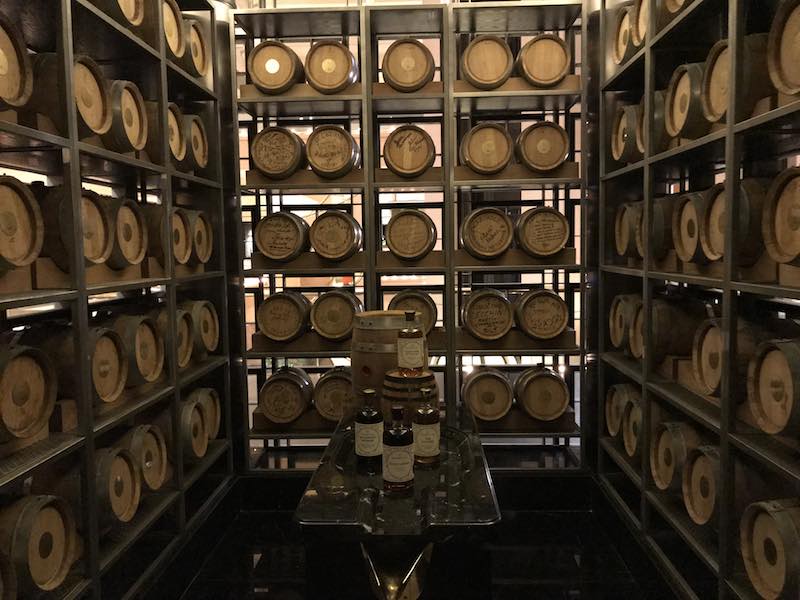 Guests can choose to either fill the fresh barrel with the spirit of their choice on their own or to allow Manhattan to fill it for them. After a few weeks of ageing in the barrel, the guests come back to Manhattan bar for the bottling and tasting of the spirit. Before the tasting commences, guests learn to mix up classic cocktails and bottle-aged variations straight from the barrel. The session also includes a tour inside the Rickhouse, where they get to see how whiskies are enhanced with various finishes. They will also understand the process of ageing cocktails in customed American oak barrels for complex profiles. Guests will also get a chance to meet the chefs of Manhattan bar in the Ingredient Room, where innovative bar bites are made. As a bonus, guests will get a hands-on tasting flight of various aged Negronis before the bottling session starts.
The whole unique programme cost SGD$2,950/barrel and it can be shared between a maximum of 8 guests. This programme is exclusive in Singapore and hardly offered around the world too. Only a handful of microdistilleries currently offers this programme around the world. We could say that Singapore is really lucky to have such an offer at Manhattan!
If you are interested in this programme, you can contact WhiskyGeeks at slainte@whiskygeeks.sg or send us a PM via Facebook Messenger. We will link you up with Manhattan Bar's programme manager for a discussion.
Like what you have just read?
http://www.whiskygeeks.sg/wp-content/uploads/2017/10/Manhatten-Barrel-Front-2-small.jpg
600
800
Zerlina Zhuang
http://www.whiskygeeks.sg/wp-content/uploads/2017/07/logo_WhiskyGeeks-300x138.png
Zerlina Zhuang
2017-10-14 16:52:37
2017-10-14 16:52:37
Manhattan Bar Singapore – Asia Top Bar 2017