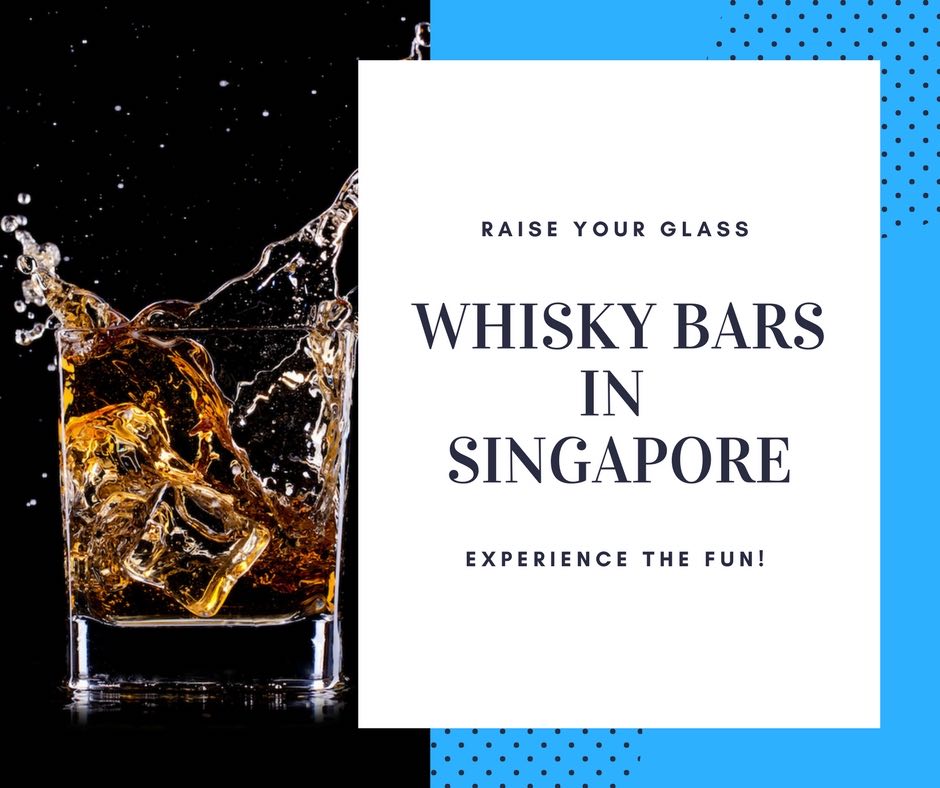 Some of our readers asked if we have a favourite whisky bar to go to in Singapore, while others asked for recommendations of the whisky bars that we frequented. We thought that instead of answering them one by one, we would do a little post to answer all these questions. 😀
As many of you already know, the whisky bar scene in Singapore is getting more and more crowded for a small country. As the number of whisky drinkers increases, the whisky bars popping up in Singapore are growing too. However, some of these bars may not always make the mark for a whisky lover.
WhiskyGeeks do not profused to visit all the whisky bars in Singapore, but this is something that we will try to do now and then this year. It is a perfect time to have an article on whisky bars in Singapore since our readers are asking and it is also the next article after our first bar feature.
Without further ado, let us start the journey then! Please note that we list the bars in alphabetical order.
Quaich Bar
Quaich Bar is the oldest whisky bar in Singapore, having celebrated its 10th years anniversary in 2017. They have a fantastic history and one which you can easily find out more in our interview with the owner, Khoon Hui.
Quaich Bar has two locations. Their flagship store is over at the Waterfront Plaza, besides the Grand Copthorne Waterfront Hotel. The second bar is at the newly openly South Beach Avenue. Both bars offer whisky lovers a considerable choice of whiskies from Scotland as well as new world whiskies from South Africa and India.
Address: 
Quaich Bar Waterfront Plaza: 390A Havelock Road, Waterfront Plaza, #01-09/10, Singapore 169663
Quaich Bar South Beach Avenue: 30 Beach Road, #01-16, Singapore 189763
The Auld Alliance
The Auld Alliance (AA) impress us with its pure opulence of the place. Decorated like a grand British library of a wealthy man, the AA is the perfect place to wind down. In this bar, you find exquisite whiskies from official bottlings to independent bottlings. As the AA also bottles whiskies under its name, you will find a range of whisky that is bottled for the AA.
One of the most memorable dram that Geek Flora had in the AA was their bottling of a LittleMill. If you happened to be in the vicinity, you should visit the AA for a dram or two.
Address:
9 Bras Basah Road, RendezVous Hotel Gallery, #02-02A Singapore 189559
The Single Cask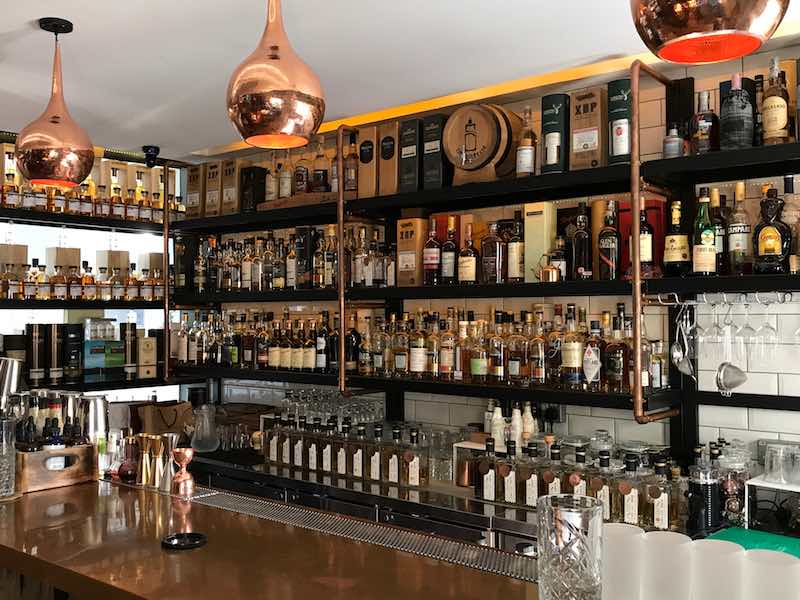 The Single Cask, or TSC for short, is a cosy, little bar hidden in the corner of Chijmes. Brendan, the bar manager, runs the show with his trusty cocktail expert, Ronin. TSC offers you a home away from home with its cosy decorations and friendly bartenders. You wouldn't go wrong if you pop by TSC for a dram or two after work because the bar offers comforting whiskies all around. What is unique about TSC is the fact that they are an independent bottler. The eye-catching square bottles that hold the golden nectar bottled by TSC are quite a sight to behold because they are going to challenge how you think whisky bottles should look like! Besides a massive range of independent bottling, TSC also offers up a killer menu of cocktails made by Ronin! If you are a cocktail lover, you need to head over too!
Besides, TSC is also an SMWS (Scotch Malt Whisky Association) bar so if you are keen to find out more about SMWS, chat with Brendan!
Address:
30 Victoria Street, Chijmes Caldwell House #01-25, Singapore 187996
The Wall SG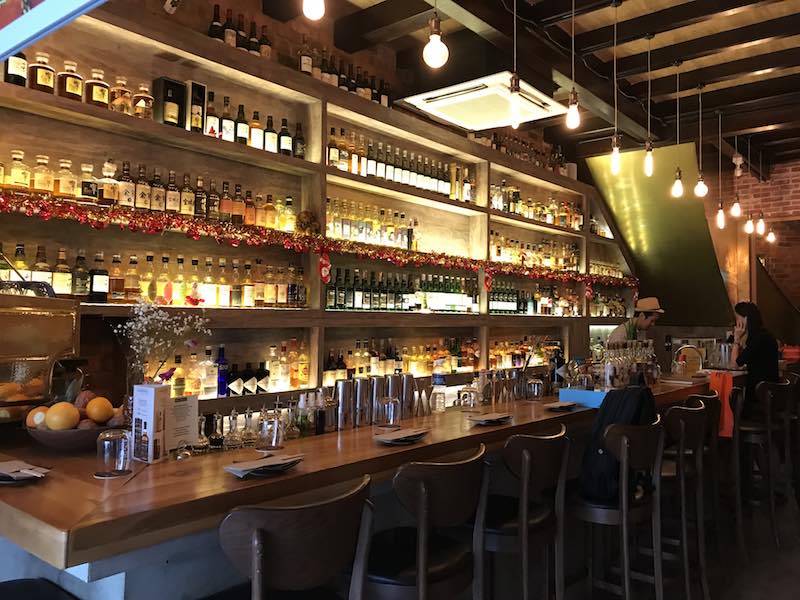 We featured The Wall SG in our monthly newsletter for January, and if you have yet to read the article, you can find it here. Jeremie Tan runs the show here together with his colleagues to provide not just whisky, but also food pairing. The kitchen packs a punch here, and if you are looking for a bar with REAL food, The Wall is your perfect place to go! This bar showcases an amazing range of Japanese whiskies as well as a healthy range of Taiwanese independent bottlings of Scotch. Jeremie is also a friendly guy who will ensure that you are super comfortable whenever you are in his bar! There are also exciting new events coming up for The Wall, so do check out the bar feature post for more details!
Address: 
76, Tanjong Pagar Road, Singapore 088497
The Writing Club
The Writing Club is one of the newest whisky bars in town, and we were invited to their closed-doors Christmas party last December. A posh bar with British decorations and super friendly bartenders, you can find a welcoming troop here! The bar offers a range of whiskies that is bound to please. There are the regular official bottlings, and then there are the rarer bottles from mothballed distilleries. The bar also serves up fantastic cocktails that wouldn't let you down!
The bar owner, Soo San, also acquired some special expressions from Taiwanese independent bottlers, so if you are looking for something different, head down to The Writing Club!
Address: 
390 Orchard Road, #02-10, Singapore 238871
Some last thoughts…
While the above five bars are some of those which we go to most often, WhiskyGeeks is planning to visit new bars soon. We encourage our readers to try out new bars if you are still not sure of the whisky profile that you like. It is a better option to try whisky at a bar to decide if you want it instead of paying for a bottle only to realise that you do not fancy the taste profile.
That's all for now, folks! Until the next time!
Like what you have just read?
http://www.whiskygeeks.sg/wp-content/uploads/2018/01/Whisky-Bars-small.jpg
788
940
Zerlina Zhuang
http://www.whiskygeeks.sg/wp-content/uploads/2017/07/logo_WhiskyGeeks-300x138.png
Zerlina Zhuang
2018-01-15 00:14:14
2018-01-19 23:57:00
Five Whisky Bars in Singapore that WhiskyGeeks recommends