Earlier in August 2020, Whiskygeeks had a chat with Managing Director of Origin Spirits Patrick Shelley. Origin Spirits has in its portfolio the Ornabrak Single Malt Gin, Kalak Single Malt vodka and the Currach Kombu Irish Whiskey.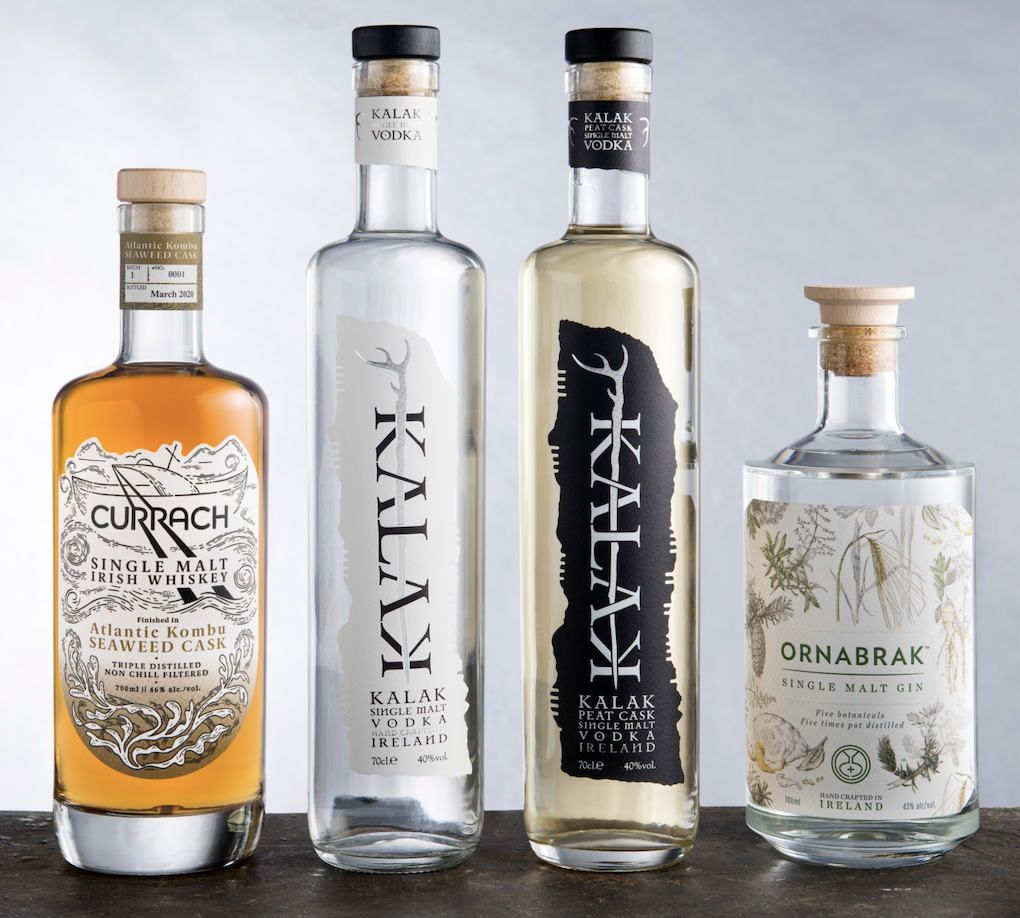 How it Started
Back in 2010, Patrick was living in Russia, working for LVMH (Moët Hennessy Louis Vuitton SE) which owns Glenmorangie and Ardbeg distillery since 2004. And of course, in Mother Russia, the vodka culture is strong there. But the vodkas out in the market then was not to his taste. To get him through these times, he had drams of peated Scotches. *coughArdbegcough* This later inspired Patrick to want to design a vodka with personality, texture and flavour; a vodka he could enjoy! His love for peated Scotches later inspired the peat cask vodka!
With his time in LVMH, he gained much wisdom and experience which would help elevate Origin Spirits to where it is today. Patrick had three cornerstones in Origin Spirits:
Quality Product with its own unique personality.
Striking visual identity.
Compelling brand story.
What it became
Patrick works with West Cork distillers to create unique products that Origin Spirits offers. Patrick talks fondly about Director of West Cork Distillers, Dr John O'Connell, who holds not just one but two PhDs! Dr O'Connell saw some potential in Patrick's ideas and was eager to help make Patrick's ideas a reality!
Under LVMH, some of the brands Patrick used to work for had decades of history with tales abound. As a fresh new company, Patrick had instead created a story around the product, Kalak, weaving Irish folklore and gods with this beautiful spirit. You can read more about here!
Patrick wanted to use 100% Irish malted barley for several reasons. Even though malted barley cost around three times as much as other grains, Patrick wanted a quality product with personality. It also pays homage to the terroir of Irish local barley and a quality ingredient.
How it's made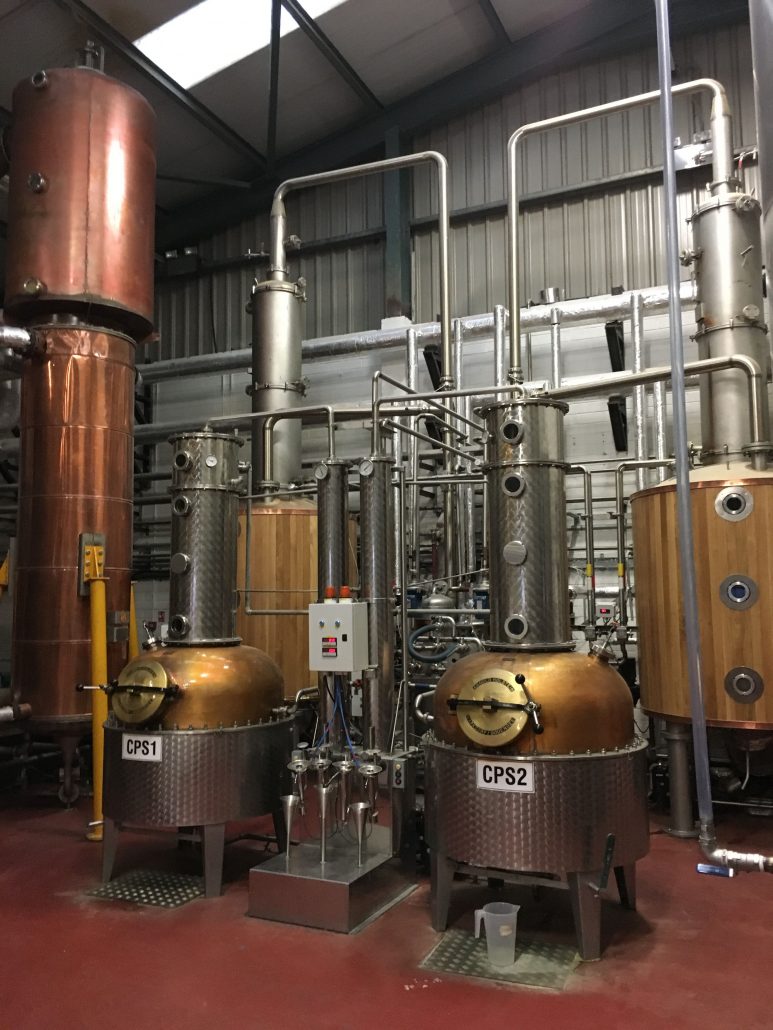 In West Cork distillers, malted barley is milled on site. This grist meets 63°C water in the mash tun and spends 2 hours mashing for sugar extraction. Heat exchangers then cool down the sugary liquid called wort to 27-29 °C. Distillers yeast is then added for inoculation. The fermentation lasts 96 hours, which is twice the amount of time as some Scotch whisky distilleries. This longer fermentation time allows for ester formation and lactic acid fermentation which produces fruitier and more complex flavours in the spirit. After 4 days of fermentation, the strong beer, or wash is at a whopping 11-12% abv.
The wash then goes into copper pot stills for distillation.. 3 times distilled for the whiskey, 4 times for the gin and 5 times for the vodka!
How it's aged
The casks used for Origin Spirits are not used for maturation more than twice. So far, Origin Spirits are only using American White Oak for their cask maturation. The casks Origin Spirits uses comes from the Kelvin cooperage in Kentucky.
Patrick stumbled on the idea of using seaweed to char the casks, which serves as a fuel source for the charring and imparts umami flavour to the oak. This marks Currach, the Kombu Irish Whisky, with the terroir of both the sea and land with Irish seaweed and barley. For Currach, Patrick prefers using virgin oak to bourbon casks as the bourbon flavours in the cask might interfere with the delicate umami flavours from the seaweed. Aged in ex-bourbon for 3-4 years then 3-month finish in virgin oak, as it maximises the kombu flavour, mellows the spirit and ensures the whiskey does not get too oaky.
What's next for Origin Spirits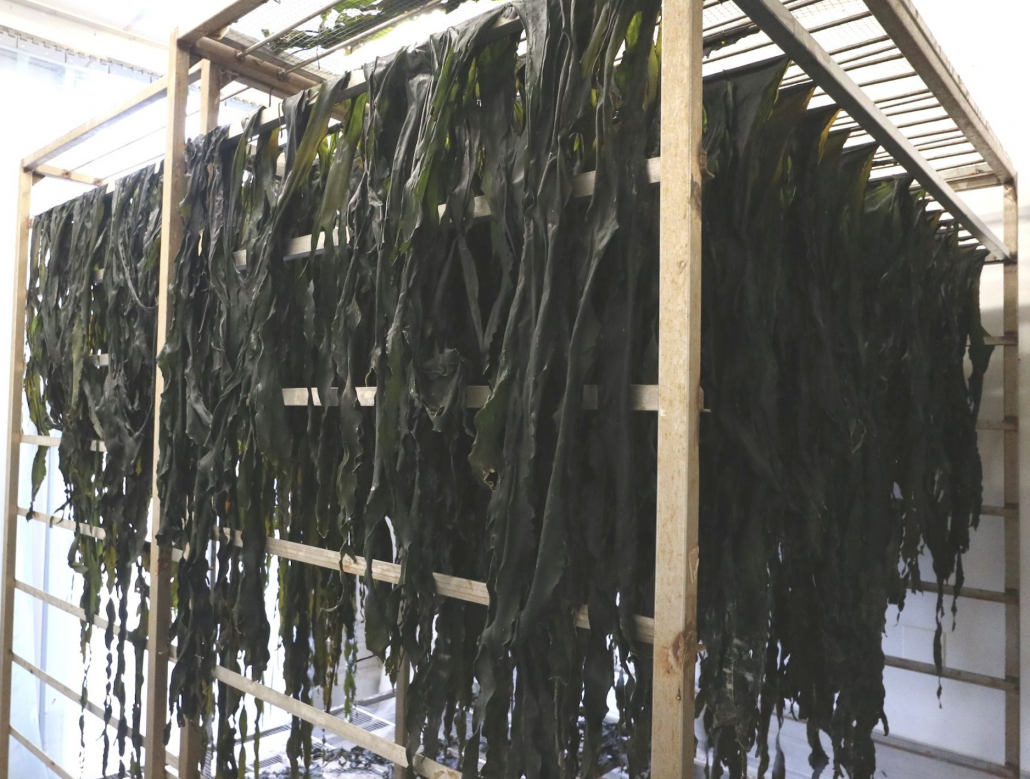 The kombu used for the charring for Currach is a type of brown seaweed, and Patrick intends to experiment with other kinds of seaweed, like with red seaweed and green seaweed. Currently, Origin Spirits are using American White Oak, either virgin or ex-bourbon oak. Patrick wanted a mellower oak influence to allow the spirit character to shine. But Patrick has a never say never attitude, so sherry fans, stay tuned!
Patrick is going to experiment a lot more with food pairing, but progress has been slower due to the pandemic. But in general, Japanese cuisines, and umami dishes like steak or mushrooms works well with Kalak and Currach. Patrick describes those spirits as gastronomical and I would have to agree!
Origin Spirits has shown a lot of innovative products which excel in form and function. I am looking forward to their next release!

http://www.whiskygeeks.sg/wp-content/uploads/2020/08/qSi9k2tg.jpg
700
1800
Hong Fu Teo
http://www.whiskygeeks.sg/wp-content/uploads/2017/07/logo_WhiskyGeeks-300x138.png
Hong Fu Teo
2020-08-22 12:21:04
2020-08-23 15:35:43
Meeting the man behind a Kombu Whiskey: Origin Spirits