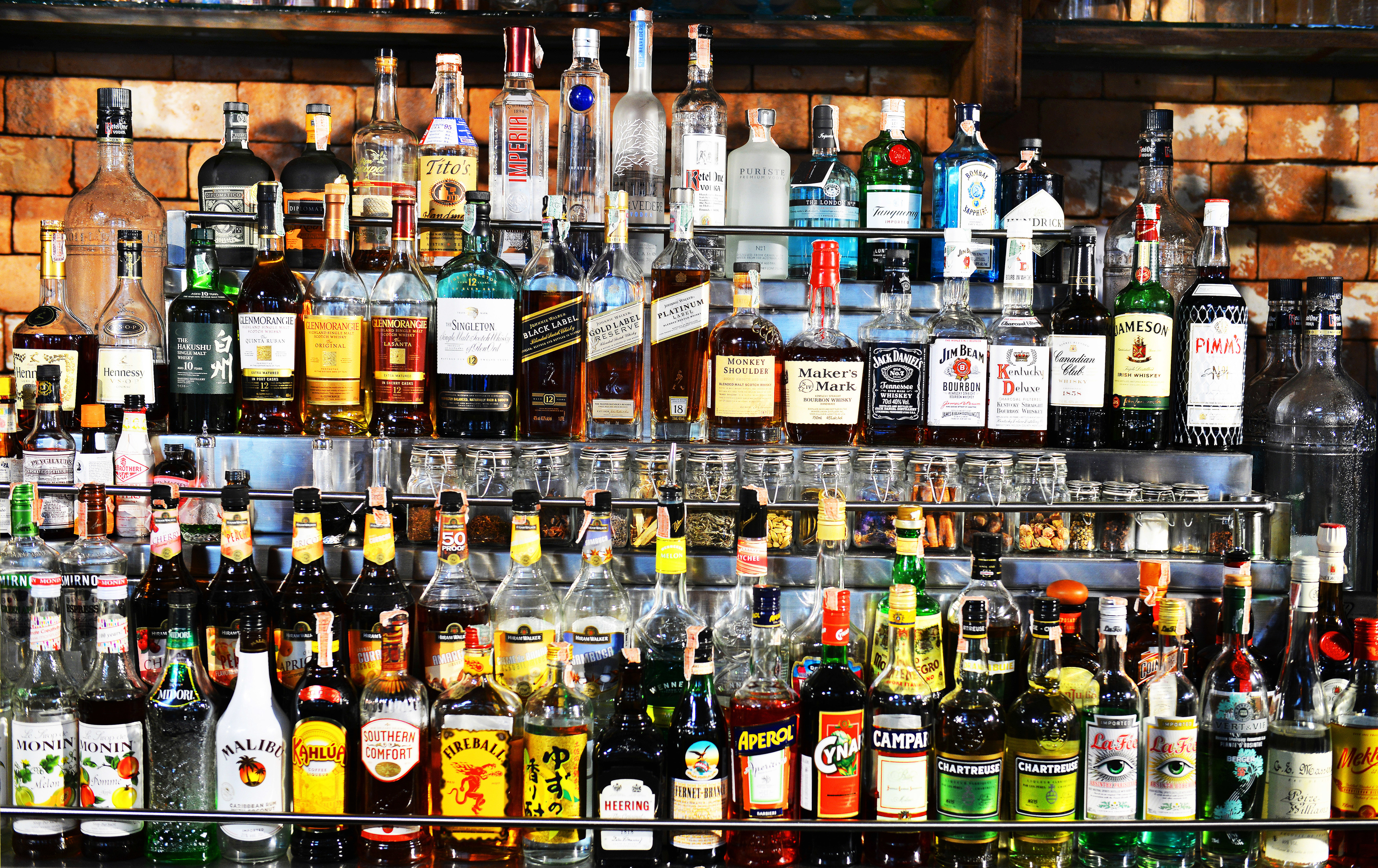 Our recent focus on whisky bars has led us on a discussion regarding the many whiskies that we have drunk in the bars in Singapore. We found that there are a lot of underrated whiskies that went unnoticed by most people because they are just not in the limelight. These whiskies are only put into the spotlight when whisky bars introduced them. Therefore, as a way to further help spread the joy of underrated whiskies, we decided to put forth eight underrated whiskies which we have drunk!
**Some of these whiskies are available in the local bars in Singapore, so you can always pop by for a dram!**
Mortlach Rare Old
We came across the Mortlach Rare Old during Singbev's sales at Suntec City late last year and had more than just a taste of it. The oily mouthfeel, sweet and robust flavours and relatively long finish hooked into us, and we ended up buying a bottle. Mortlach Rare Old is an affordable entry-level single malt from Mortlach's premium range, and it is such a decent dram that we need to tell everyone about it!
It may not be an easy to find this single malt in regular bars, but you can ask whisky bars in Singapore if they carry the bottle. Otherwise, if you know anyone working in Diageo, you can try to wing an invitation to Diageo's bar! If all else fail, you can still get a bottle at our local whisky shops or online at Master of Malt or The Whisky Exchange. The last we heard, Cold Storage is selling the Mortlach Rare Old at $60! It is a steal!
The Single Cask Macduff 19 Years Old
The Single Cask is an independent bottler, and you can find a massive range of whiskies at their bar. One of the underrated ones which we want to share is the TSC Macduff 19 Years Old. We tasted it at an event, and we love it. We got a bottle at home too! The liquid boasts floral and citrus notes. At a higher abv of 53.5%, it is also a robust whisky with a little spice.
If you want to taste this whisky, simply head over to The Single Cask and ask Brendan for a dram of TSC Macduff 19 Years Old!
Caol Ila 2006 (S Spirit Shop Collection)
S Spirit Shop is an independent bottler from Taiwan, and they bottled Scotch whiskies using unique labels that speak volume about the Chinese heritage of S Spirit Shop. The Caol Ila 2006 that we had was one of those whiskies in which you cannot forget after drinking it. Even though it is a young whisky at nine years old, it is so well balanced that we need more and more. It is also a limited release of only 76 bottles. If you love gentle peat, you got to try this one!
It is available at The Wall SG, and you can even taste the whole range of the S Spirit Shop Collection there if you are feeling adventurous!
Arran Amarone Cask Finish
The Arran distillery is located on the Isle of Arran and is the only distillery on the island. The core range of Arran is probably well-known to you but did you know that they have a variety of special releases too? The Arran Amarone Cask Finish is one of such release. Matured in oak casks and then finished in Amarone wine cask, the distillery bottled the whisky at 50% abv. The liquid boasts the nose of a sweet red wine, honey, pear and cranberries, a soft palate and a long fruity finish.
You can easily find a dram of this at the Quaich Bar. In fact, they have a whole range of Arran for you to try if you are keen!
Isle of Jura 8 Years Old
The Isle of Jura is a little-known distillery in this part of the world, and we hardly heard of them. The eight years old expression is one of their older bottlings and is hard to find now in the current market. We were surprised by this dram to be honest because it has a nose of a typical Tobermory! Perhaps it is due to their shared identity as island whiskies. This was a blind tasting, and we honestly could not guess the distillery! It is, indeed, an underrated whisky.
You can try it at The Swan Song, which is a newly opened bar at Prinsep Street! We will be reviewing the bar soon, so keep your eyes out for it!
Littlemill 1990 (Fighting Fish)
Fighting Fish Series is a range by Jack Wiebers, an independent bottler from Germany. The Littlemill 1990 here is an indie bottle of Fighting Fish, and it boasts a beautiful nose of sweet molasses, honey and berries. It is a well-balanced dram that leaves you wanting more. As Littlemill is a closed distillery, it is worth your time and money to try as many expressions of Littlemill before the stock runs out!
Get a taste of this Littlemill 1990 from the Fighting Fish Series from The Writing Club. You can find lots of other special bottles there as well as closed distilleries bottling such as Rosebank and Port Ellen.
Omar Single Malt
We introduced Omar to our readers previously so we will not dwell too much on it. However, we felt the need to remind our readers that it is an underrated whisky. Besides their core range of the NAS single malt, they have a variety of single casks which you should try. One of our favourites is the cask strength bourbon. Aged about four years in ex-bourbon casks, the liquid is fragrant with vanilla and creamy sweetness.
While you can't buy a dram of Omar Single Malt in Singapore right now, you can get them whenever you travel to Taiwan! They are available at both Taoyuan International Airport and Kaohsiung International Airport.
Säntis Malt Snow White No. 5
We wrote about Säntis Malt recently, and we hope that you have enjoyed the article. The last underrated whisky that we have for this post is the Säntis Malt Snow White No. 5. The apricot finish makes this whisky a gem as the nose, palate and finish create such a lovely experience! It is a pity that Säntis Malt is not yet readily available in Singapore yet, but I am sure that we will hear something about them soon enough!
While you may find it hard to get hold of this in Singapore, you can try your luck in Taiwan. If you want to try this, let us know, and we will see what we can do about it!
Conclusion
The eight whiskies above are some of the underrated whiskies that we tasted and love. We have five out of the eight bottles at home, so you can imagine how much we love them. How about yours? What are your underrated whiskies?
Like what you have just read?
http://www.whiskygeeks.sg/wp-content/uploads/2017/08/Whisky-News.jpg
2244
3563
Zerlina Zhuang
http://www.whiskygeeks.sg/wp-content/uploads/2017/07/logo_WhiskyGeeks-300x138.png
Zerlina Zhuang
2018-01-22 13:27:11
2018-01-22 13:30:03
8 underrated whiskies we have tried so far