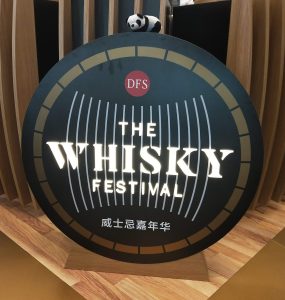 For 4th Edition of the DFS Whisky Festival, DFS Changi has its first pop-up bar in T3! If you are travelling anytime between 1st May to 10th June, the bar is opened from 8am to 12 midnight so be sure to check it out! Travellers can expect to enjoy their whisky with live jazz performances. You can find out more about the event here! The DFS Whisky Festival brings about some new releases as well! And I got to try some of these exciting drams, here are some of my opinions on it!
Glenmorangie 14 year old 2004 (#1399)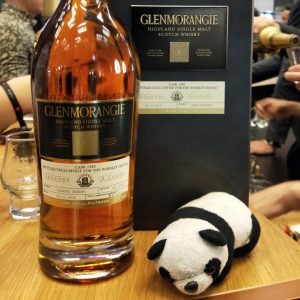 This single cask Glenmorangie is a Changi exclusive! It spent the first 10 years in 'slow-growth' American White Oak, and then spent the next 4 years partying in an oloroso sherry cask!
Nose:  The smell is initially sweet but reserved. Vanilla, Confectionary sweetness, unripe strawberries, notes of milk chocolate With water: Strong notes of milk chocolate, lemon zest and green apples with that sweet Glenmorangie spirit character
Palate: Citrus notes on arrival with vanilla. The dram had good texture, bringing hints of cinnamon spice, vegetal note and whiff of chocolate With water: Initially a burst of lemon zest, then stronger cinnamon notes, more chocolate-y this time round, alongside honey and vanilla, hints of dried fruits and figs.
Finish: Citrus, brioche and vanilla notes still lingers on With water: It's much sweeter, with a stronger cinnamon spice
Chivas 21 year old The Lost Blend
This is a rather "rare and ghostly" version of the Chivas 21yo, but with an age statement! This Chivas 21 Royal Salute blend features some silent distilleries in the mix! Of the information I could get, there were two malt distilleries and one grain distillery: Imperial (mothballed in 1998), Caperdonich (closed in 2002), and Dumbarton (shut down in 2002). Although I didn't have as many flavour notes to write about for this dram, I really enjoy the luxuriously high calibre of maturation. This is the best Chivas blend I have had! If only it was at cask strength……
Nose:  The smell is full of musk, leather, old books, and slightly waxy notes. Some hints of citrus gets through, with time it is more old and elegant oak
Palate: Musk somewhat reminiscent of the "old bottle effect", earthy notes, mineral notes, scent of stone walls from a dunnage warehouse, old libraries! <3
Finish: Leather, old books, and limestone.The finish is surprisingly long and musky!
Compass Box No Name No. 2

One of my favourite blending companies coming with a strong blend! As usual, Compass Box has been very transparent with his recipe. This blend is made of:
75.5% Caol Ila matured in refill sherry butts
13.5% Clynelish matured in rejuvenated white oakhogsheads
10.5% Talisker matured in rejuvenated white oak hogsheads
The remaining 0.5% is a vat of 3 highland single malts finished in French oak barrels! This dram is a peaty beast initially, but the Clynelish sweetness slowly emerges with time.
Nose:  A strong initial peatsmoke, like a tight and warm embrace! bonfires, lemon zest, earthy vegetal notes, hints of yuzu. With water: more of that honey and vanilla appears and fruity sweetness and more citrus fragrances.
Palate: A strong arrival of peat smoke, smoky, earthy, BBQ grilled meat and honey sweetness With water: more vegetal note, and hints of apples, With time, plums, unripe strawberries, green apples
Finish: Earthy, and long lingering peatsmoke finish With water: The smoke stays, but lingers alongside sweet fruity notes, and waxy candle notes!
Jura 20 year old One and All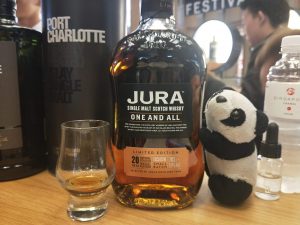 FIVE cask types! 5!!! 2 more cask types and I would be telling you the different casks types to the tune of Mambo No. 5! That is the work of none other than Jura's Master Blender Richard Patterson. This dram has in it a bit of ex-bourbon, sherry oak, Pinot Noir barriques, Sparkling Cabernet Franc casks, and Cabernet Sauvignon casks. This Jura bottled at 51% works well. Due to its age and calibre of maturation, some people could not tell that it was peated!
Nose:  Cherries, cherry stones, soft hints of smoke like a extinguished campfire in the morning, eucalyptus, coastal notes. With water: The european oak shows as whiffs of roasted coffee, almonds and cinnamon come into play
Palate: A balanced cinnamon arrival with musky and earthy notes. Cherries, lemon zest, old oak and old books. With water: The chocolate becomes more apparent
Finish: The strong cherry note lingers with hints of cinnamon and musky earthiness.
Royal Brackla 20 year old 1998 Exceptional Cask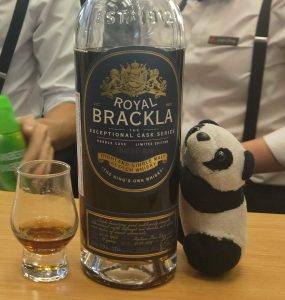 This mahogany beauty spent 9 years in an American white oak cask before spending 11 years in a Tuscany (Italian Red Wine) cask! Luckily, this is bottled at a higher strength of 50.6% to showcase its complexity. This for me was definitely more oak focused from the start but with water, the personality started to shine through!
Nose:  Treacle, chocolate, mellow cinnamon notes, walnuts, followed by notes of raisins, dried prunes With water: Floral notes appear, like a desert flower in the rain! This is soon followed by spicy cinnamon, strawberries and cranberries!
Palate: Cinnamon arrival with this savoury note, coffee note, dark chocolate bitters With water: A bit more sweetness and the flavours are a bit more balanced
Finish: Cinnamon chocolate and coffee finish With water: The dark chocolate note got more intense!
A 1L version of the Port Charlotte 10 year old is also available, so if you fancy a bigger PC10, you can get the upsized version at DFS!

Hope you get to visit the bar! Slainté!
Special thanks to DFS Singapore for the invite to the media launch 😀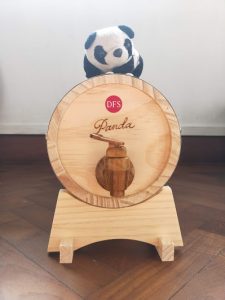 http://www.whiskygeeks.sg/wp-content/uploads/2019/05/IMG20190503192407-e1557026893195.jpg
3421
3248
Hong Fu Teo
http://www.whiskygeeks.sg/wp-content/uploads/2017/07/logo_WhiskyGeeks-300x138.png
Hong Fu Teo
2019-05-05 12:19:58
2019-05-05 15:07:02
DFS Whisky Festival 2019 Special Releases