BenRiach has always been GlenDronach's shy sibling, but not anymore! Dr Rachel Barrie has shaken up the core range and BenRiach is getting more of the spotlight!
BenRiach – The Chameleon Malt
BenRiach is a distillery in Speyside, known for its experimental distillation and maturation ever since Billy Walker bought over the distillery in 2003. Why do I spell BenRiach with a capital R? It's Billy Walker's signature mark to capitalise a letter in the middle of the name, like GlenDronach or GlenAllachie. Pretty much like the late Stan Lee's cameos in Marvel movies. Being one of the first few distilleries in Speyside to triple-distil their spirit shows how willing they are to break regional stereotypes and experiment! They even started distilling peated spirit since the 1970s!
In some whisky circles, BenRiach single malts have been known as the 'chameleon malt'. To clarify, this means that the spirit character adapts well to various casks and cask finishes. What is cask finishing? It is taking a matured whisky in a more gentle cask, usually American white oak casks and transferring the whisky to another cask to add a layer of flavours. And just how adventurous was Billy Walker with cask-finishes? Well, just for example, if you would look into the archives, BenRiach has gone into Madeira casks, Sauternes casks, dark rum, tawny port and wine casks! The spirit worked well, fitting into various casks of different flavours, like a chameleon changing colours based on its environment. However, some people find it difficult to pin down BenRiach's signature spirit character.
The baton is in good hands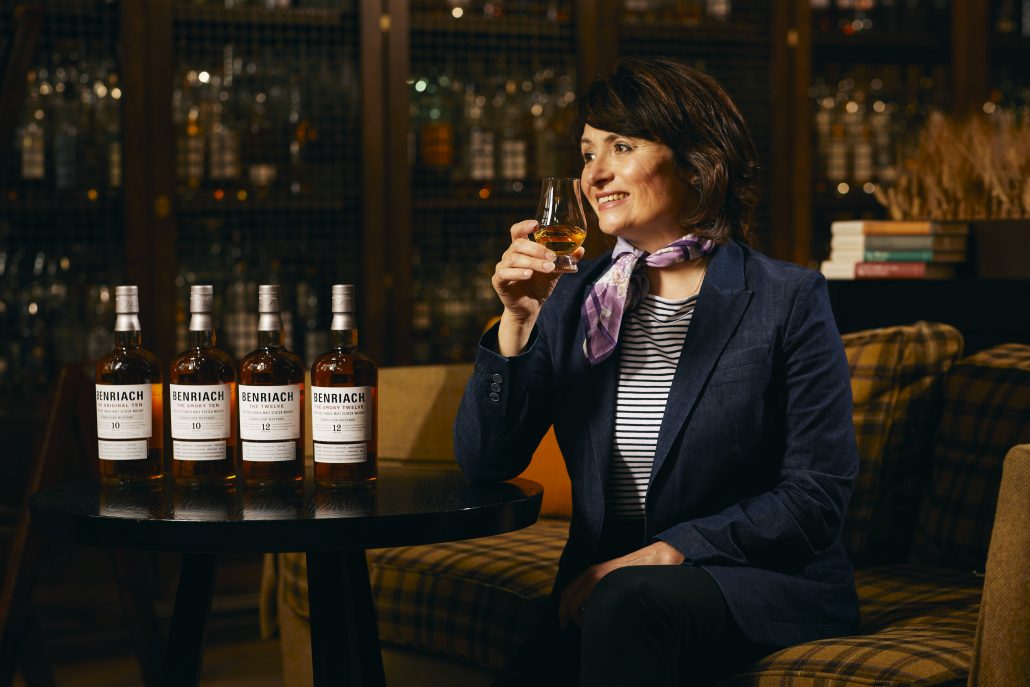 So, how has Dr Rachael Barrie changed the new range? In my opinion, I think that she played to the strengths of BenRiach's chameleon character whilst addressing its confusing nature. That is to say, the new bottlings feature BenRiach matured in ex-bourbon barrels and finished in casks like Jamaican rum, Port, or Marsala and blends it with full-term matured Benriach to create unique flavour combinations. In my opinion, this is absolutely genius! It showcases BenRiach's chameleon nature with cask finishes whilst securing a consistent house-style with ex-bourbon maturation. In addition, Brown-Forman, who owns several American Whiskey distilleries, is also providing BenRiach with quality ex-bourbon casks!
The new packaging is ironically a call back to the packaging of BenRiach in the 1990s, when BenRiach was owned by Seagram's.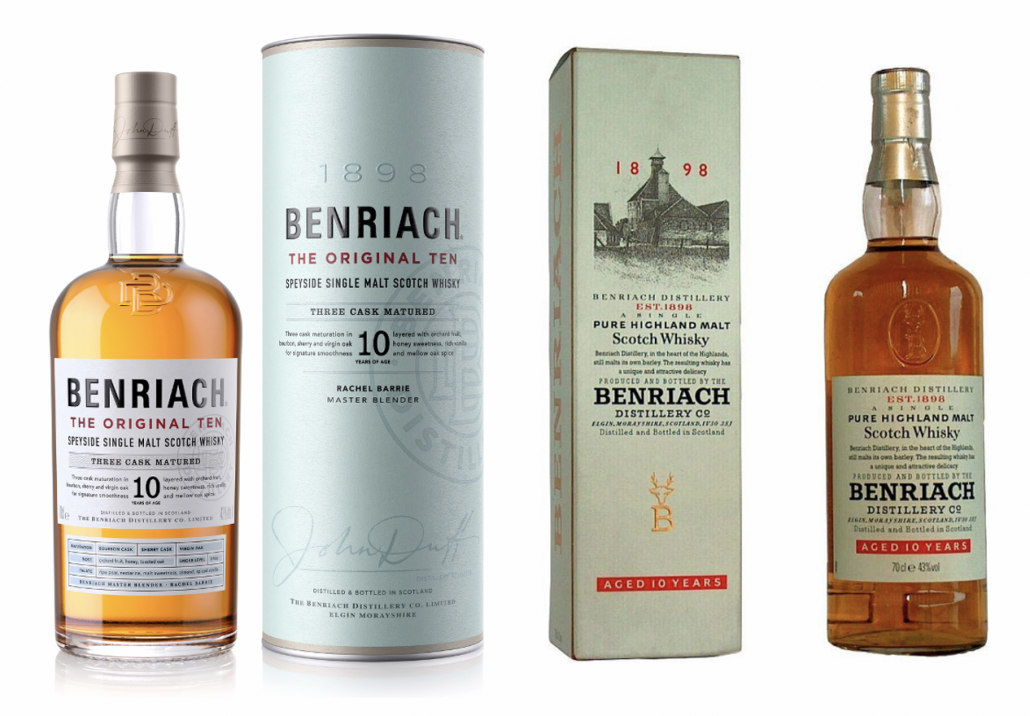 BenRiach The Original Ten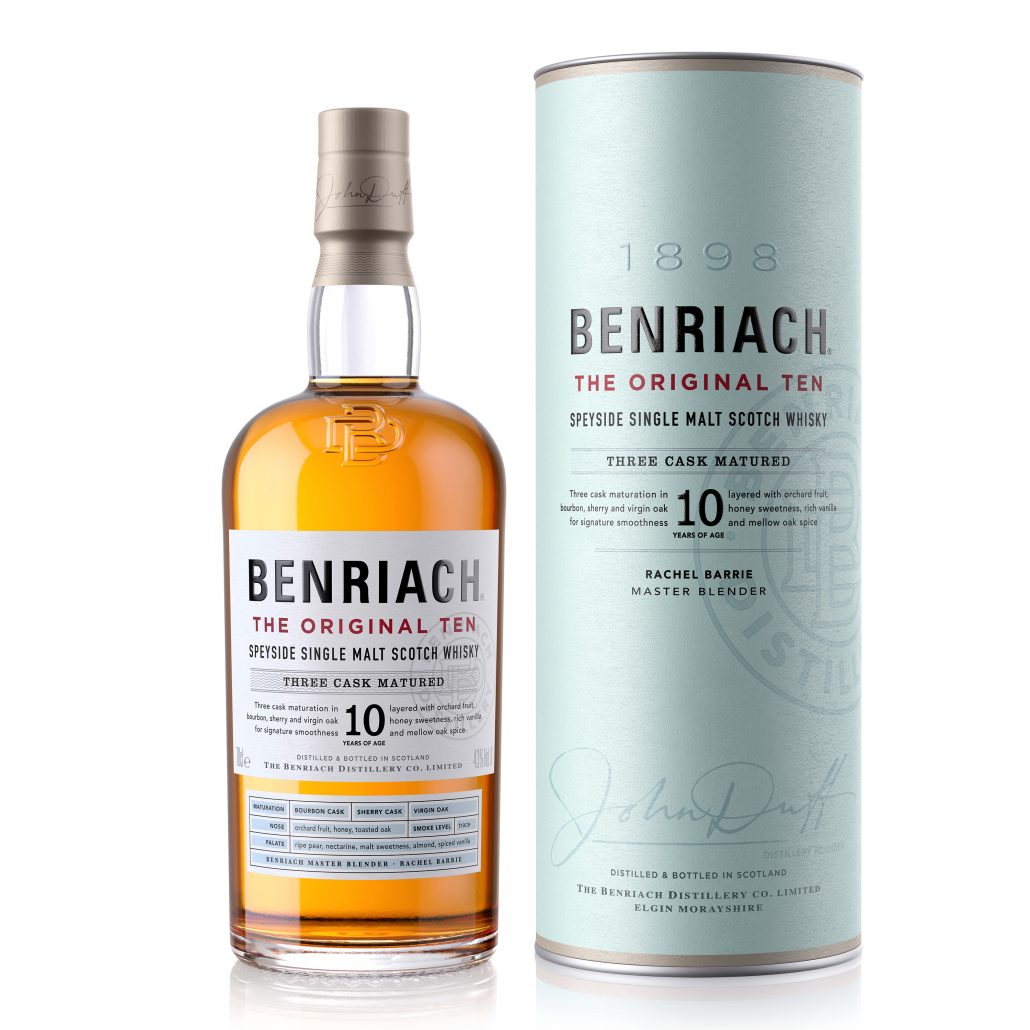 The Original Ten is a combination of peated and unpeated spirit. As a result, the blend produces a lightly smoky malt, which was what some Speyside whiskies were like in the past. Bottled at 43%, the label declares the casks used, namely, Bourbon casks, Sherry casks and Virgin casks. This is largely ex-bourbon dominant, so this bottling has a more fruit-forward character with a trace of smoke that becomes a little more distinct with time and a couple drops of water!
Out of the four new releases, I really enjoy this the most! I was surprised by the blending expertise that ensured the balance between peated and unpeated Single Malt. It gave me flashbacks of the Arran Smuggler's Series. Although, I would love to see a version of this at an abv of 46% or higher someday!
BenRiach The Smoky Ten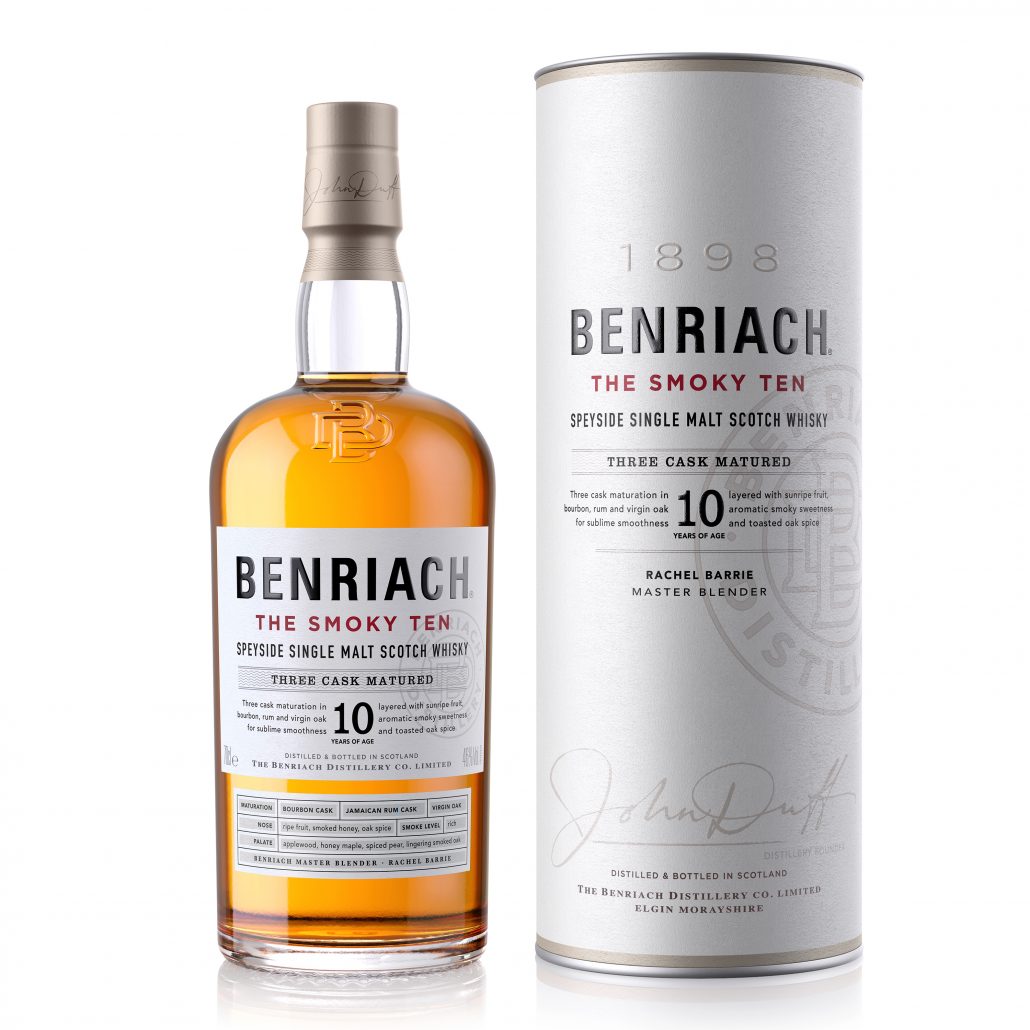 The Smoky Ten is a revamp of the 10yo Curiositas, but a little funkier! This 10-year-old single malt features some peated BenRiach with a Jamaican rum cask finish, giving it more fruitiness! With the Virgin oak contributing more to the body, I would say that this would be a delightful daily dram for a peat lover!
BenRiach The Twelve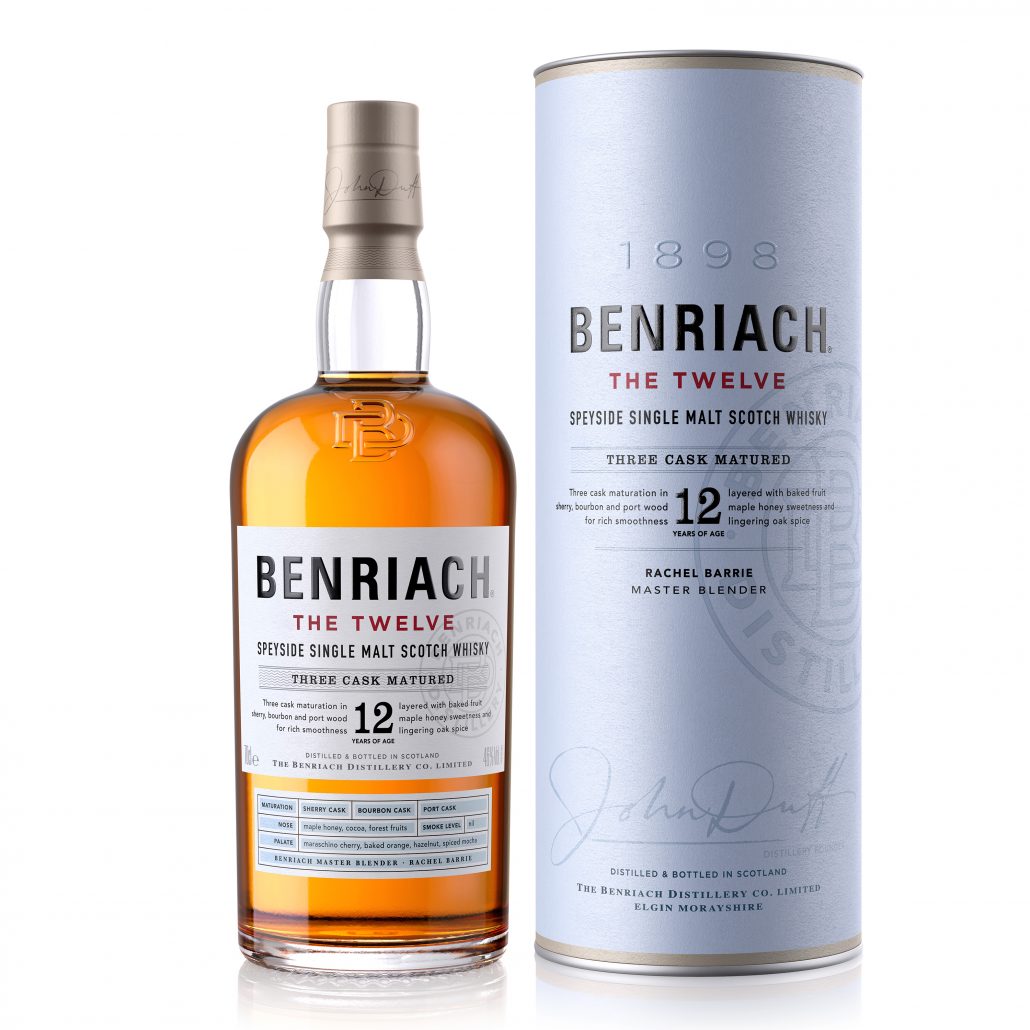 I expected this unpeated 12yo to be pretty popular in the room for the media event, and it was. Being based on the previous sherried BenRiach 12yo bottlings, this now features a combination of full-term sherry matured single malt with some Port-cask finished stock. In my opinion, this brings about more of that bourbon-cask fruity house style. For any sherried malt lovers, this bottling would be something you might want to try!
BenRiach The Smoky Twelve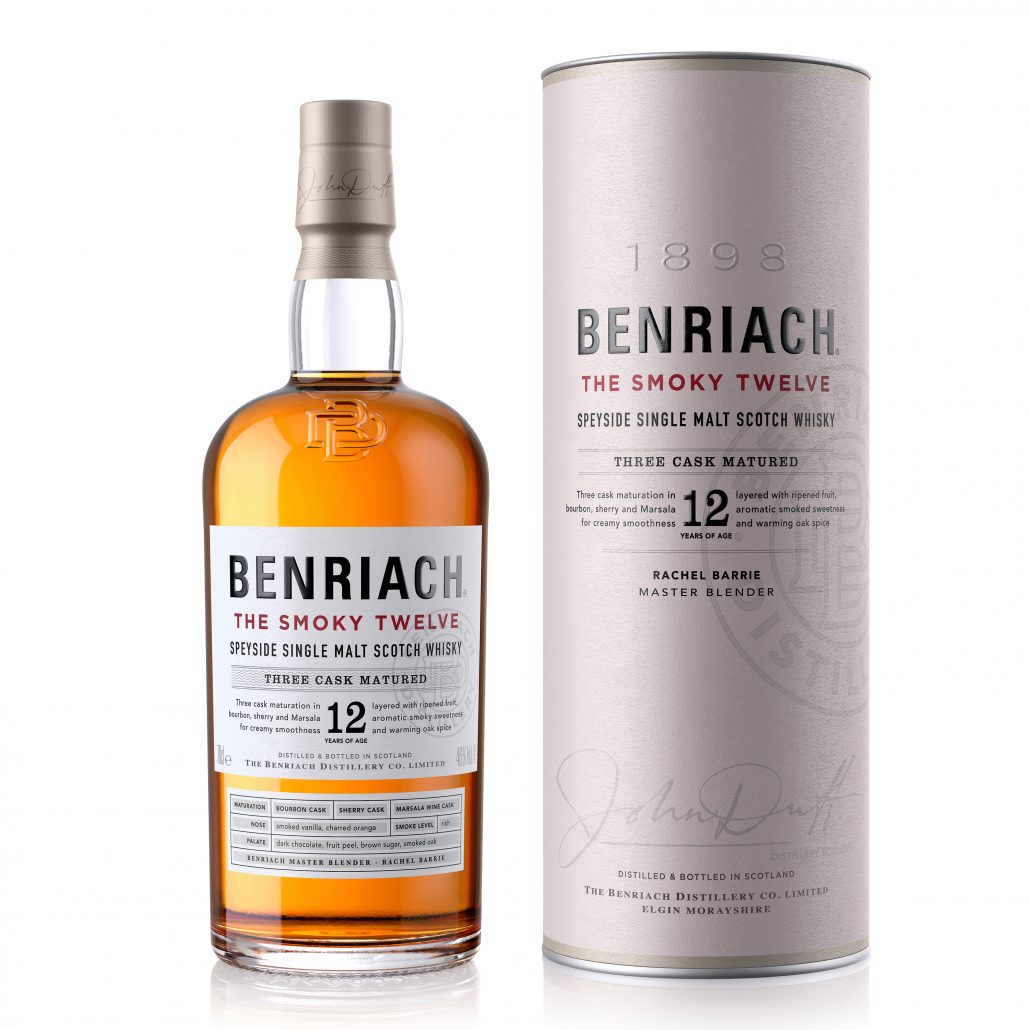 This is a rather interesting entry, as it offers the BenRiach peated experience with a bit more European oak spice notes from the sherry and marsala casks. I like it that the core features casks from more unique fortified wines!
Concluding Thoughts
As a person who causally blends whiskies as a small party trick or for my own enjoyment, I can feel the expertise and mastery of the art Dr Rachel Barrie has put into this core range. And I know it's out of her control, and I know Brown Forman does want to make BenRiach appealing for the mass market, but I do wish some of these entries were unchill-filtered so I could really get the full character of BenRiach. Maybe we need to start educating more whisky drinkers to understand the beauty of scotch mist!
If you're interested in the new bottlings or the old unchillfiltered bottlings, do check out MaltWineAsia with this link! They have both! There are some cask strength single cask BenRiachs under S$200 as well!
Special thanks to MaltWineAsia, Brown Forman and Stewart Buchanan! Look out for the BenRiach distillery article next week!
https://www.whiskygeeks.sg/wp-content/uploads/2021/03/Screenshot-2021-03-05-at-4.21.43-PM.png
1354
1772
Hong Fu Teo
http://www.whiskygeeks.sg/wp-content/uploads/2017/07/logo_WhiskyGeeks-300x138.png
Hong Fu Teo
2021-03-14 13:58:30
2021-04-14 14:24:37
BenRiach's New Range